How does a French drain work Macomb Township, Michigan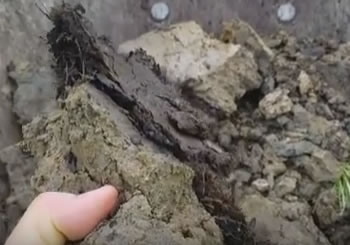 How does a french drain work? French drain works by removing heavy soil usually in the form of clay in Michigan is the problems that we have.  And then opening up a trench. That trench then will be filled with rock.
Now water moves without interruption through coarse wash rock. Unlike this clay, water can't travel through this clay. That's why we have a lot of drainage issues through Macomb Township. The clay pan here will not let the water run through the substrates.
So, to be able to evacuate the water and get it to the storm drains we put in French drains Here we're putting in a perimeter drain along the property line to catch all the water and evacuate that water immediately.  And take that water to the storm drain. That's how a French drain works.
For More Information on a French Drain in the Macomb Twp., MI Area
Go to frenchdrainman.com.  Or call, 248-505-3065 fore  free French drain quote in your area.