French Drain System in Macomb County, Michigan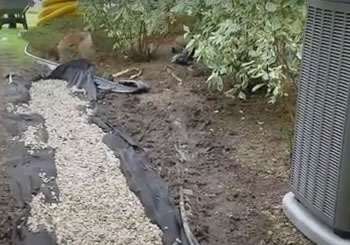 French drain system. A French drain system can be used for dozens of applications. Here in this picture you see a sump. This was in a neighborhood in Macomb County where, a couple decades ago, there was no infrastructure for sump lines to be plumbed to. Landscapers, ran them basically out into the yard, to some sort of popup emitter, and they failed.
So the water from the sump would just pour alongside of the house. You can see the difference already We're going to be able to grow grass over this now. We have the sump line tied in. We also put a separate pipe in the French drain system to carry the ground water away as well as the down spouts. We run the downspouts off the house to a pop-up in the system so that the water can run through the course wash rock. Through the French drain system, and be a evacuated.
Need a French Drain System Installed in Macomb County, MI?
For a French drain system in Macomb County, Michigan, done right the first time, give us a call at 248-505-3065.