Michigan Drainage Contractor That Homeowners Trust
There's a reason why homeowners continue to rely on French Drain Man for their yard drainage needs. For over 35 years we have been solving Michigan's drainage problems with long-term solutions, keeping your yard dry and home protected from flood damage.
All of our installations are designed to last.  While some drainage companies will fit systems that require regular contractor maintenance, ours are designed to outlive the homeowner with minimal intervention from us.
Our first system is still working as good as our last system – three and a half decades later!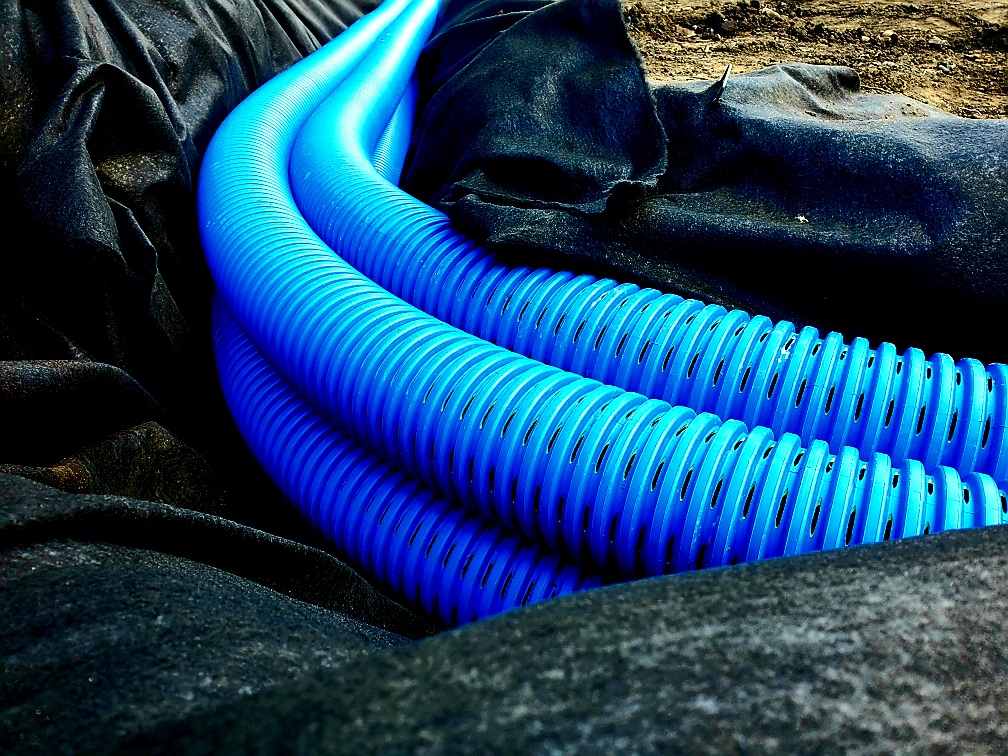 Yard Drainage Services
When You Want it Done Right the First Time!
Sump Pump Discharge Lines

Commercial and Residential Drainage
Fixing the Drainage World, One Part at a Time
We also manufacture and ship our own products for drainage systems. After 35 years installing outdoor drainage we found that many products already available didn't reach our high standards for quality, longevity and function. We thought, there has to be a better way.  So we built our own products out of pure necessity. DIYers and contractors can order our patented chambered sump pump systems, indestructible pop-up emitters, High Octane Yard Drain Pipe  and many other drainage supplies in our online store.
Michigan's Leader In Drainage
French Drain Man is the obvious choice due to our use of superior materials and methods. We spend a good part of our working week replacing drainage systems left behind by inferior drainage contractors and materials.
Our crew is equipped with the machinery required to haul the dirt and clay out of your yard. We use only the highest quality drainage pipe, aggregate with plenty of void and non woven geotextile fabric that is double punched.
Check out our video to learn why these techniques are so important and why most yard drainage systems fail without them.
Call French Drain Man to Request a Quote: 248-505-3065