Need to Hire Drainage Contractors in Macomb Twp ?
We're just a month away from Spring in Michigan. Is your yard ready? 
There are all types of situations that cause residential water problems. A flat yard or inadequate downspout system that prevents water from being directed away from the house. Or maybe a landscape drainage system that was installed incorrectly.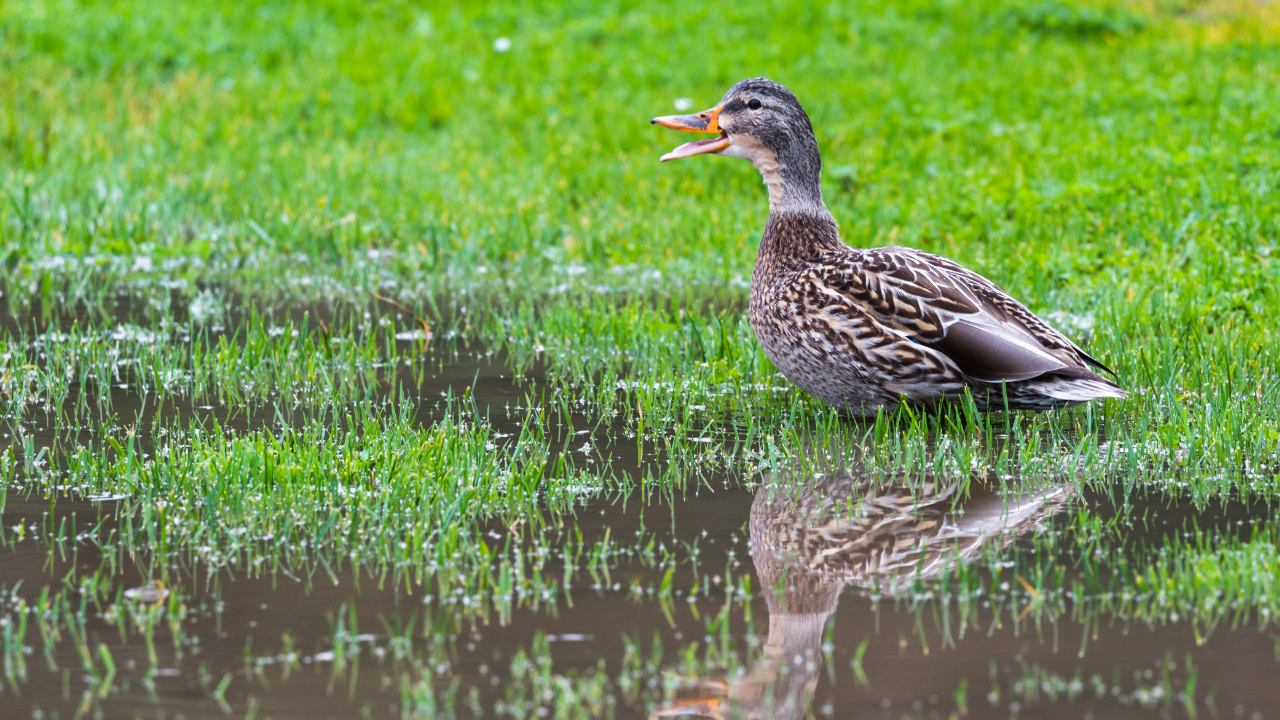 Right now the ground is still frozen solid and if you have any type of drainage problem, you're probably not having to deal with wet spots and muddy areas in your lawn  … yet. But don't wait until the snow melts and you have a problem on your hands.  Contact Macomb Twp's drainage contractors at French Drain Man to protect your yard and your home!
What Your Michigan Neighbors are Saying
"We called French Drain Man because the fence lines on both sides of our home were so swampy it caused our fencing to heave or sink. Robert came out to our home and gave us not only a accurate estimate, but he also thoroughly explained the process to us putting our minds at ease for what would follow. Robert and his team were hands down the most professional group of workers I've been associated with. Each appointment time, start work time, estimate time, etc.. were done exactly when they were promised and were flawlessly executed. Our job was a large one, but was completed in one day! When the crew left our property to include our landscaping was returned to the condition they were in prior to the crew arriving. Unless you look very closely, you can't tell our property was trenched. This group went as far as to use a leaf blower to get any residual dirt off of our drive and away from the street in front of our home. We were so comfortable with this crew on several occasions we went outdoor and offered them beverages and use of our bathroom while on site. NONE of them took us up on our offer, but all of them were exceptionally polite in their responses. I can't say enough good things about this company. If you have a standing water issue, I'd highly recommend you consider calling French Drain Man. Great work!"
Bruce H.
Check Out Some of Our Drainage Systems in Macomb Twp
Perimeter French Drain Around Elevated Patio in Macomb Twp., MI
Macomb Twp. French Drain in Yard to Drain Water From Neighbors Property
Contact the Drainage Contractors of Macomb Twp, MI
We are Michigan's leading drainage experts.
We bury downspouts, build roof runoff systems, French drain systems, yard drain systems, sump pump discharge lines. We dig ponds. We are the excavation underground drainage experts, sewer lines replaced and repaired.
Call French Drain Man at (248) 505-3065 and schedule your appointment today.