What is a French Drain Pipe? French Drain Pipe Installed Harrison Twp, MI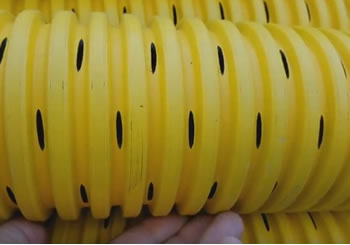 We're in Harrison Township, Michigan installing a French drain system. Often I get asked what is French drain pipe? French drain pipe is a pipe that has large holes sawn in it. This is to allow the water to find its way into the pipe. You must saw that pipe in the trench. And you feel that trench full of course washed rock. So that the water can make it's way to the holes in the French drain pipe.
For More Information on a French Drain in Harrison Twp., MI
For a French drain system installed correct in Harrison Township, Michigan. Give us a call at 248-505-3065.