Installing Catch Basin Sleeve for a French drain Macomb Twp., MI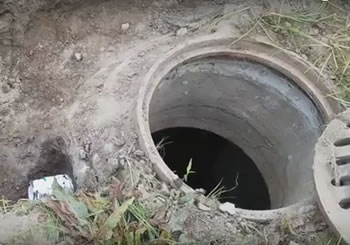 We're in Macomb Township putting in a sleeve. We already drilled and tapped the catch basin. We have the representative from Macomb County Water and Sewer doing the inspection. We are going to tie the French drain pipe to the schedule 40 with the adapter.
For Information Installing a French Drain in Macomb Twp., MI
For a French drain done correct in Township, Michigan give us a call at 248-505-3065.