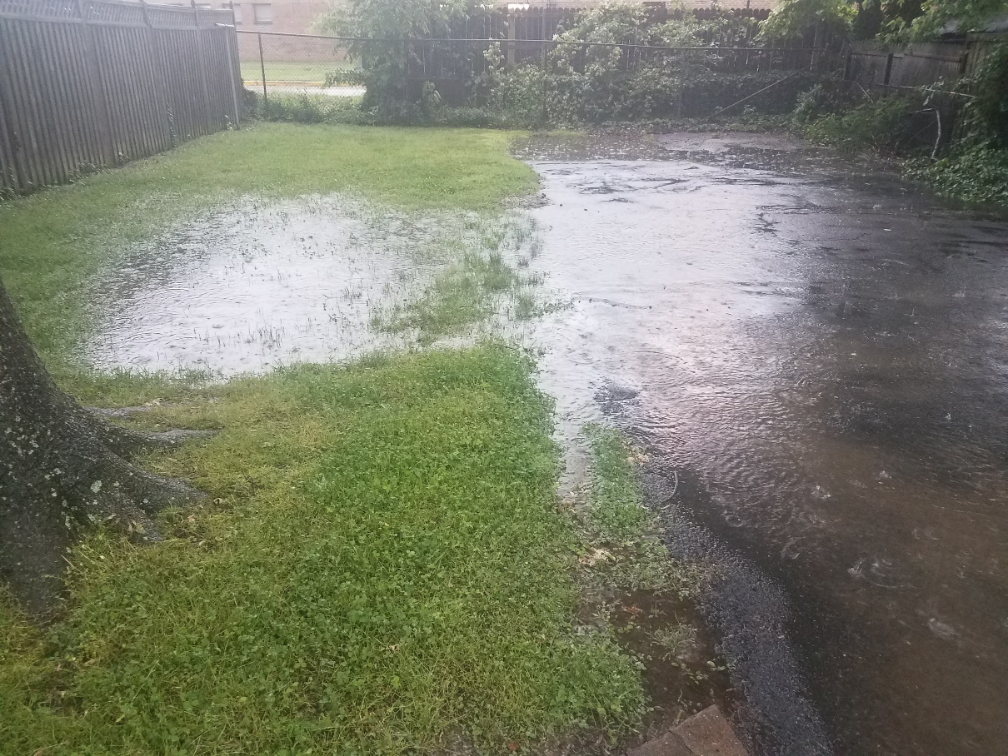 Dealing with a soggy or flooded yard can be a real mess. Your dog is splashing in it. Mosquitos are swarming. And you may even invite some unwanted critters that are looking for new water source to call home.
Right now in Michigan the ground is frozen, but before you know it this last snowfall will melt. Don't wait until you have a mess on your hands and that surface water has no where to go!
The best way to to manage water accumulation and protect your home is to have a yard drain or french drain system installed by a professional licensed contractor.
Shelby Township's Trusted Drainage Contractors
We are yard drainage contractors in Shelby Township, Michigan. We can do a full restoration to your yard. We can replace your sump pump, discharge line, install your roof runoff system, all your downspouts, put in yard drains and French drains, and we can put back together your sprinklers, as well as your turf grass and landscape.
Don't Take Our Word For it – Ask Michigan Homeowners!
"We had nothing but standing water in the rear of our condo units. For days even weeks after a rain it was nothing but mud. Since the French Drains have been installed it's been dry , even after a down pour last night. We can now enjoy sitting on our decks in the summer without standing water full of mosquitoes. The investment was worth every penny."
Dino D.
"Great to deal with. Came to my house and ran into more problems than we had thought but told me he was gonna take care of my water problem and that's what he did! Recommended to anyone who needs good quality work done by an honest man, hard to find anymore."
Jacob L.
We had a drain installed for groundwater issues under our inground pool. Robert came by, and gave us a great solution for a reasonable price. In addition to that, he was able to start and finish the job the very next week. The crew did an excellent job, and cleaned up the site very well after the job was completed. Very pleased with the work that was done, and with their prompt and professional approach!
Mike R.
French Drain Man: The Go-To Drainage Experts in Shelby Township, Michigan
If you need yard drainage give us a call, French Drain Man at (248) 505-3065. Our trained equipment operators and our skilled staff can take care of all of your drainage issues.