Put a Yard Drainage System in BEFORE Building Dirt Up To Avoid Damaging Your Structure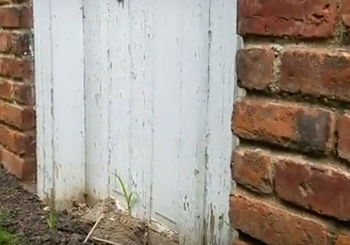 When you have a building that's too low and the water's getting inside it like this garage. Now there's a failed sump pump system put there. This is Michigan and you can't go that shallow. It's just a regular house sump put right there, the pits only 24 inches deep.  So, the water collects and it gets into the building.
Now the water was running downgrade to the house, so landscaper built dirt up on this building. This is the service door to this garage. They just built dirt up on the side of the building. You can't use the service door. The correct way to fix a problem like this is to build a retaining wall and then fill it in with dirt and then do an open French drain around this building to a sump system. And inject it up or long. There have been many attempts made at correcting this problem. We're here to correct this yard drainage issue once and for all.
For all your yard drainage needs give us a call at 248-505-3065.