Walkout Basement Outdoor Patio Drainage System in Oakland Twp., MI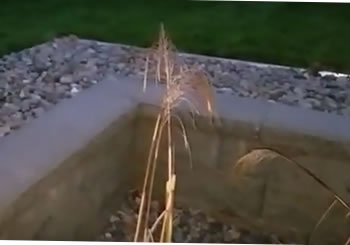 We are at a home in Oakland Township, MI where water was getting into the basement. What we did is, we built a brick paver patio that slopes away from the home. We then put in this retaining wall and backfilled it.
All the water runs into a drainage system. This is an Open French Drain. And then we have a sump pit right here with a pump in it. The injection line is on the back side of the wall and the water runs to the storm drain in the corner lot.
Free Estimate on a French Drain System in Oakland Township, MI
For an Outdoor Living Space built with a custom drainage system for walkout basements, give us a call at 248-505-3065.