How to Run Downspouts Under a Sidewalk
When downspouts are installed correctly, they direct water away from your home's foundation and protect it from flooding and costly damage. But what if there are obstacles in the way of the discharge path, like a sidewalk? You may think the best option is to avoid the sidewalk altogether and plan another route for your downspout to discharge. However, that's not always the case. Here's everything you need to know about how to run downspouts under a sidewalk for maximum efficiency.
Mapping Out Your Downspout System
Before you start digging, it's always a good idea to map out where you'll place your buried downspout system. You want to make sure you follow the terrain's natural slope to the discharge area. If your yard is mostly flat, don't panic. Even just a 1% slope can increase the velocity of your downspout to move water away from your home. 
In some instances, there may be obstacles in the way of your discharge area. Rather than rerouting your downspout, plan your system to go underneath them while maintaining its slope. It's important to note that you should avoid making a U-shape when going beneath obstacles like a sidewalk. That method creates a belly which can create a blockage from organic material that clogs the line.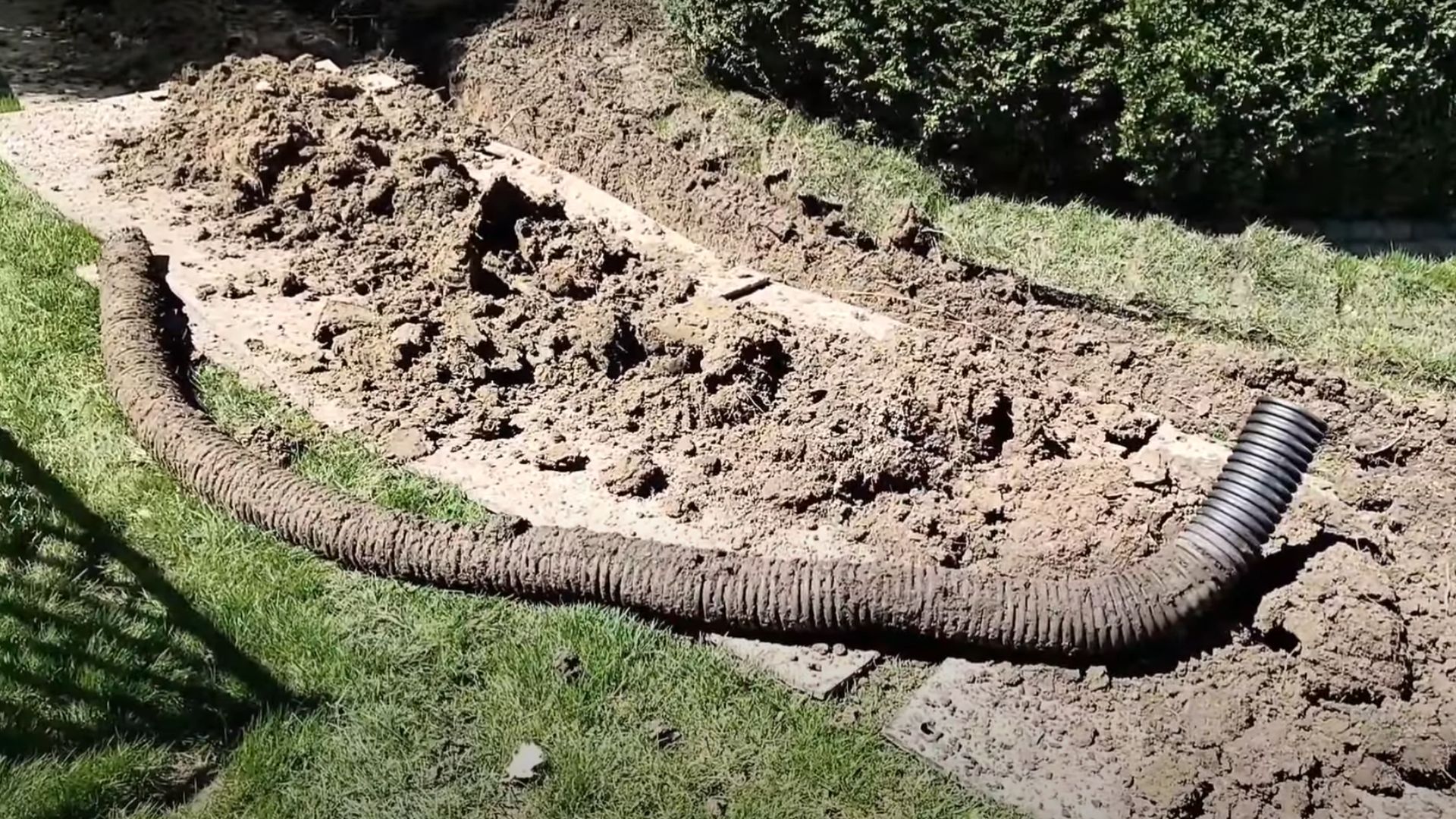 The Power of Gravity
Installing your downspout on a slope allows gravity to work with your system to move water away from your home. That's why having a belly in your line is so detrimental. That U-shape not only traps debris but also slows the water's velocity. Water velocity is huge when it comes to pushing debris out of the line and into a catch basin. Working with gravity and installing your downspout on a slope prevents your system from backing up or clogging.
The Correct Way to Run Downspouts Under a Sidewalk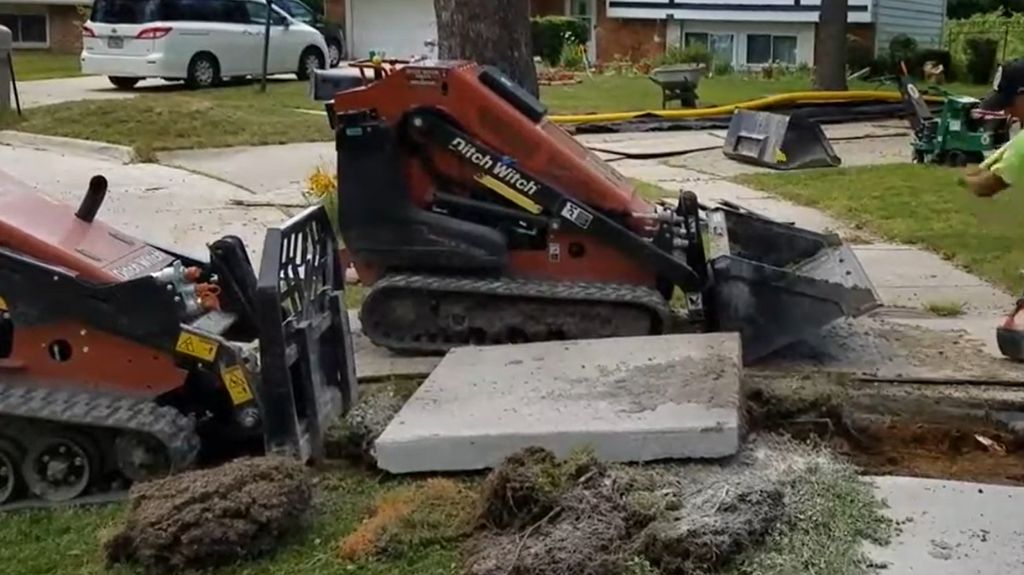 The correct way to run downspouts under a sidewalk is to focus on maintaining your slope. You never want the line to dip low and come back to level on the other side of the concrete. Instead, move and lift concrete out of your pathway and ensure your downspout is level as it slopes towards the discharge area. If you have the tools, you can also bore through the sidewalk, as long as your line stays level. Once you've installed your system, lay the concrete back over the downspout. This method ensures you don't compromise your 1% slope and create a belly that causes blockages.
It may be tempting to reroute your system to avoid moving concrete or obstacles out of your way. However, it's never worth compromising your slope to do so. Always follow the path that allows your system to maintain its slope and works with gravity to move that water. You'll be glad you did when you have a low-maintenance drainage solution that lasts decades.
Keep Reading:
How Far should you run downspouts from the house
How to Stop Buried Downspouts From Freezing
Products for Underground Downspouts:
downspout cleanout and leaf filter
Downspout Drainage Expert, French Drain Man
French Drain Man has been the authority on downspout drainage systems and everything yard drainage for over 35 years. We've revolutionized the industry by creating robust, low-maintenance solutions, like our downspout leaf filter, pop-up emitters, basins, couplers, and more! Our experience has taught us the best way to run drainage systems, regardless of the obstacles homeowners may face. From providing tips to DIYers to professionally installing downspouts to move water, French Drain Man ensures your drainage system will be built to last a lifetime.
For a yard drainage solution that lasts, call French Drain Man at 248-505-3065