Yard Drainage System Install – Never use a Pipe with Fabric on It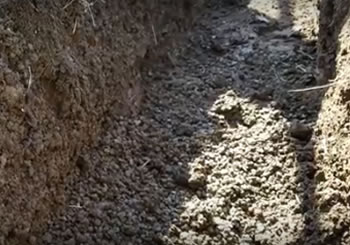 We're replacing a drainage system that was done with a perforated corrugated pipe that had a sleeve or a sock on it.
Basically, when you just put in a pipe that has the fabric around the pipe. And then you pour pea stone over it, what happens is, this is dirt mixed with pea stone. What happened was the subsoil mixed in with the pea stone. The pea stone migrated in the subsoil, and the system quit working.
We line the track. We dig out a really, really large channel. 14 inches wide, minimum of 14 inches deep. We contain the entire system, all the stone, with a pipe that doesn't have Some sort of filter fabric on it because you don't need it. The whole system is contained.
When building a drainage system for your backyard right the first time matters, give us a call at 248-505-3065.