How to Get More VOID in Your French Drains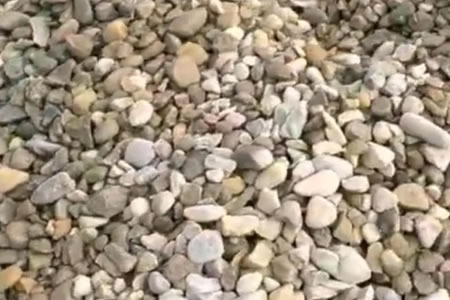 With the Baughman High Octane, we're able to control how much void we have in our yard drain systems or French drain systems. We do a lot of hybrids too and we're going to start showing you guys, but this is the perfect example. I wanted to show you guys this, so you know I ordered three quarter inch stone, but look at this man, they mixed pea stone in with it.
See pea stone is like, unfortunately, it's a byproduct when they're screening down the stone and it's one of those things where it doesn't make for really strong concrete. That's why exposed aggregates gotta be 4,000 PSI. What they do is they mix the pea stone in with the 6A, now and that way they're selling it to you by the ton at 6A price. I can't do a damn thing about it. It's beyond my control, but when we're running quad packs and tri packs, we can control how much void we got and it's nice to walk on. If we just take some of this stone, put it over top of this pipe, it's nice and smooth. It's not bumpy, and we have larger voids than you would get with the stone.
All right guys, until the next video.