Sump Pump Solutions for Shelby Twp. Homeowners
In my 35 years as a contractor in Shelby Twp and Northern Macomb we progressively went deeper and we were building sumps larger in diameter to replace more water. As an industry on a whole this is what we did. One day I thought there has got to be an easier way. That's when I started working on a horizontal sump station where it displaces more water than a 30 inch round 6 foot deep sump pit.
What's great about this system is that it's fully assembled and very easy for homeowners to "drop it in" their yard or basement. It can be used for indoor and outdoor drainage applications.
We also offer installations of our sump systems, in Shelby Twp as well as Macomb, Oakland and Lapeer Counties for the homeowner that's looking for full service drainage solutions. But for the homeowner that's looking for a DIY project, they can certainly install this system on their own and save money on the install.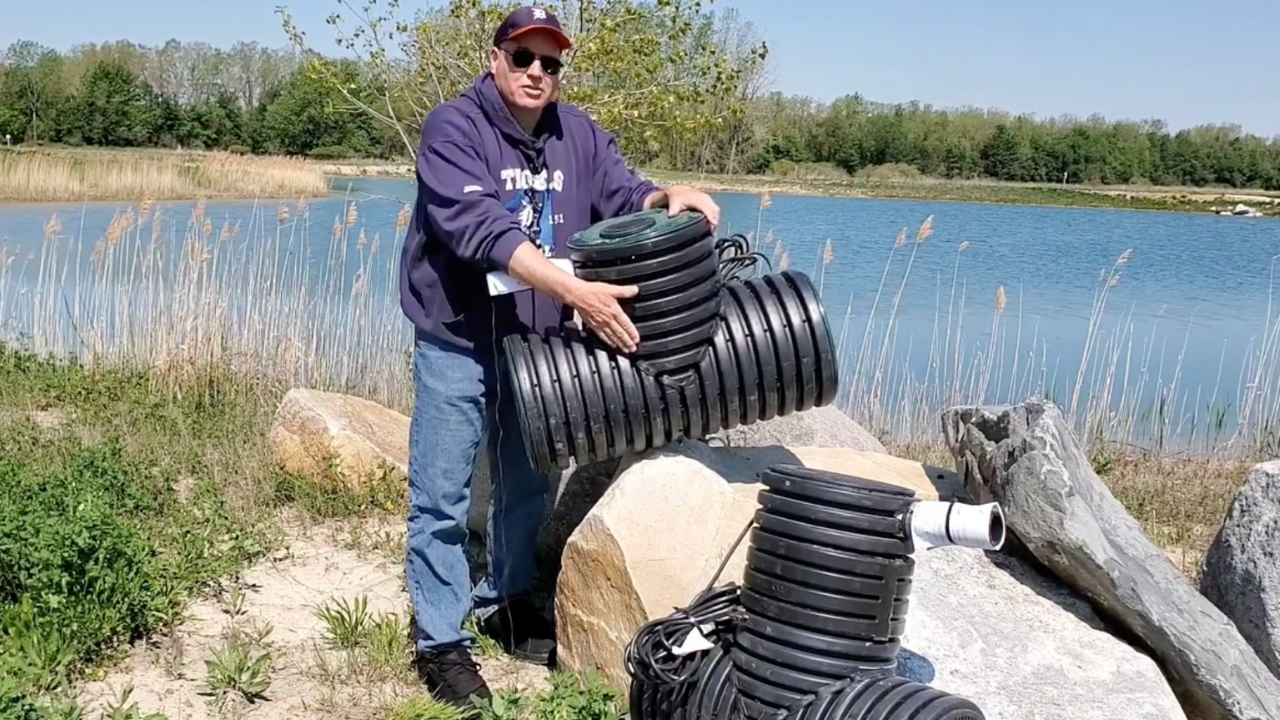 Our Sump System is the First in the Industry
This chambered sump system is a first. A duplex sump system, fully plumbed for the DIY or contractor to put in any situation that demands a lift station sump system.
This is not the indoor sump basin material you are accustomed to. This is not a cheap, flimsy basin. This is heavy dual wall culvert pipe. It's custom welded, custom made with an extended horizontal chamber that will give you 80% less cycling of your sump pump – extending the life of your sump pump system.
This will handle sheet water off the roof, sheet water off the driveway, your neighbors water and your yard water. It's state of the art and patented. This dual pump duplex system will handle 10 inches or rain per hour. Nothing has ever been built like this before. It's truly a game changer.
Sump Pump Replacement & Repair Shelby Twp, MI
If you need sump repair, replacement, or installs in Shelby Twp, call French Drain Man at 248-505-3065 .Protect your property from water damage and reclaim your home and yard.