The Experts in Sump Pump Installation – Shelby Twp and Northern Macomb
Not only have we been the leaders in drainage installation services for over 3 decades, we now have a patented sump pump system available to homeowners and it's being shipped throughout the United States.
After 35 years of installing sump systems for Michigan homeowners, French Drain Man thought, there has to be a better way. That's when we invented our very own patented sump system that was created out of pure necessity.
The Problem with Typical Sump Basins
99% of sump pump failures are in the switch because of the short cycling.
The problem with your typical indoor sump basins is there is nowhere to displace water. So just a little bit of water in the basin causes the sump pump to kick on. The water goes down, the pump shuts off. The water comes back in, it comes back on. It's constantly cycling – short cycling pumps. This is also very expensive when it comes to your utility bill. Every time that pump turns on, you're seeing it in your electric bill. The actual start up is where the cost is at.
Our Patented Duplex Sump System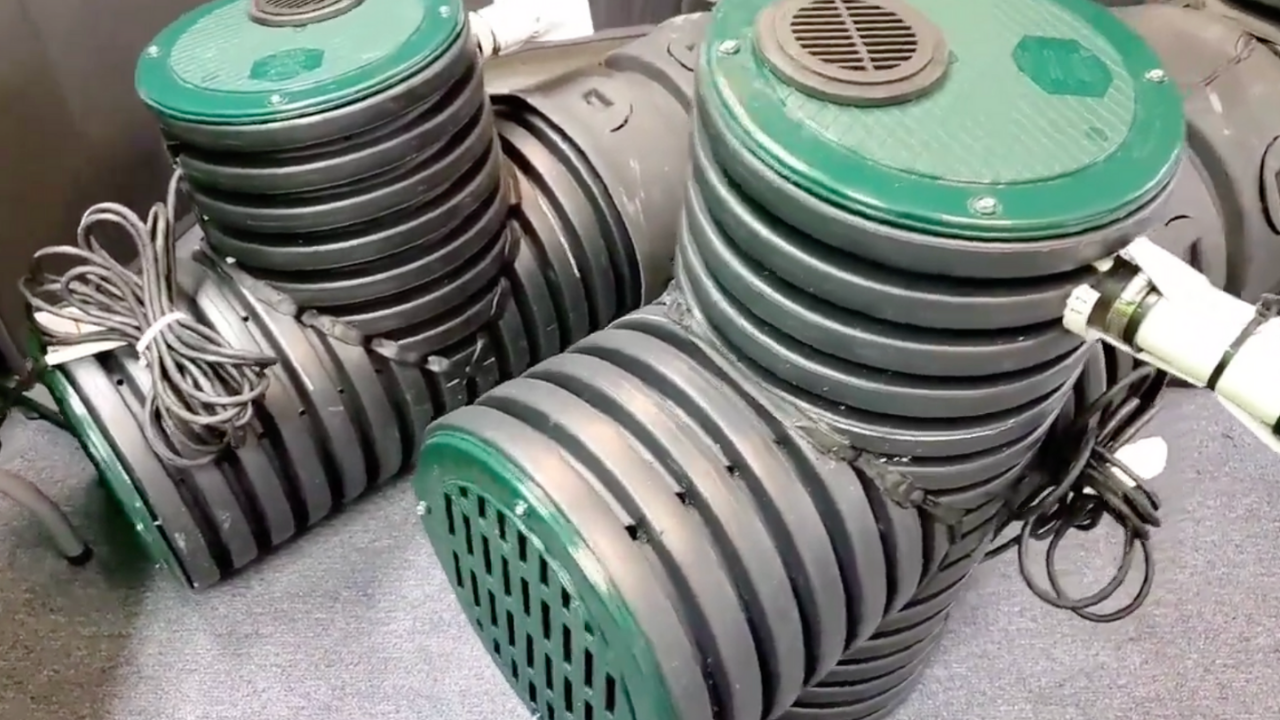 We have 2 pumps and a long chamber to displace water. Now we can fill up the entire chamber with water before the primary pump kicks on. When the primary pump turns on, it will cycle as needed – which wont be too often. That's because once it shuts off the entire chamber needs to be filled again.
We realized quickly that the answer wasn't a larger diameter in a vertical well. We needed a system with a horizontal chamber. We partnered with Baughman Tile Company and are using their dual wall culvert pipe. These systems are built to last – unlike a buoyant and flimsy indoor sump basin.
We patented everything about the system and we build them right in our shop. We ship them fully assembled so all the homeowner needs to simply drop it in. We don't ship it in pieces. It's a big pet peeve of mine by the way,  to order something and then as a consumer have to spend my time working to assemble it. So this is very important to us.
Sump Pump Installation Service in Shelby Twp MI
Even though we do make our systems easy for the homeowner and DIYer to install, the French Drain Man crew also provides full installation of our drainage systems in Shelby Twp, Michigan, and Northern Macomb and Oakland Counties. We're not your average contractor with 35 years experience as a licensed builder, landscaping and drainage in both indoor and outdoor applications.
Call French Drain Man for an Appointment at : 248-505-3065