Sump Pump Line Installation and Replacement in St Clair, Macomb, Oakland Counties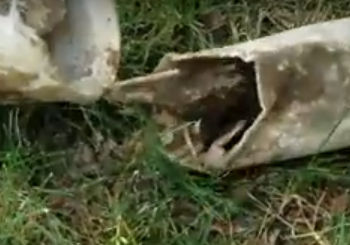 For sump pump connections for sump pump lines, sump pump repairs, always use a hydraulic concrete. We cored into this basin and once we put the pipe in, we went ahead and used hydraulic concrete, in inside and outside.
We went under the natural gas.  Bored under the walk. Did hand dig even with all the tree roots.  Found our electrical, fiber optics. We went under that. We used the schedule 40 4-inch for our sump pump line to replace a collapsed line.
Instead of just doing a repair, you're better off just replacing the whole sump pump line. They fail for a reason. They were done wrong.
For sump pump line installed in Macomb County, Oakland County, and St. Clair County, Michigan. Give us a call at 248-505-3065.