How To Save Money on Michigan French Drain Cost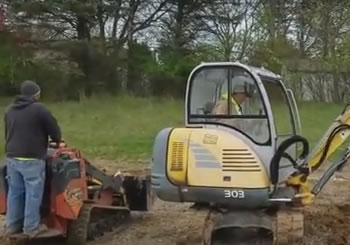 Okay, a couple of tips to saving money when you hire out a French drain to be built. If you can, have it done before sprinklers and sod are installed. Bigger equipment can be used, you don't have to wheelbarrow on plywood to not damage the turf and have to work around sprinkler pipe, that's a cost savings right there. The man hours that are saved, that cost savings is passed down to the homeowner.
Another way to save money when having a French drain system installed is keeping the dirt. If there's a place on site that the dirt can be relocated, that is a big cost savings on the homeowner. And it doesn't have to be hauled away and disposed of.
Hire a Michigan French Drain Company Today
For all you yard water solutions give us a call at 248-505-3065.