How a French Drain Can Remove Water From The Soil Below The Surface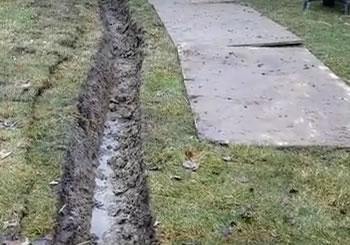 We're in Macomb Township, Michigan installing a French Drain System. We ran the French drain through all the lowest points of the backyard so that we can collect all the water.
We're not just collecting surface water, we're also grabbing up all this water in the subsoil. It's draining down to the bottom of this trench. We're going to firm this yard up.
Basically, the kids have been running from the swing set and the house And it's been extremely mushy and saturated. This is going to firm up this backyard. This is going to improve this yard for this family.
For a French Drain System installed the right way in Macomb Township, Michigan, give us a call 248-505-3065.