Macomb Twp Yard Drainage Review from Homeowner
We wanted to share with you a 5 star review we received on Google for a Yard drainage system we installed in Macomb Twp, Michigan. So many of our videos and blog posts explain the installation process, so we thought we'd share the end result from the homeowner's perspective.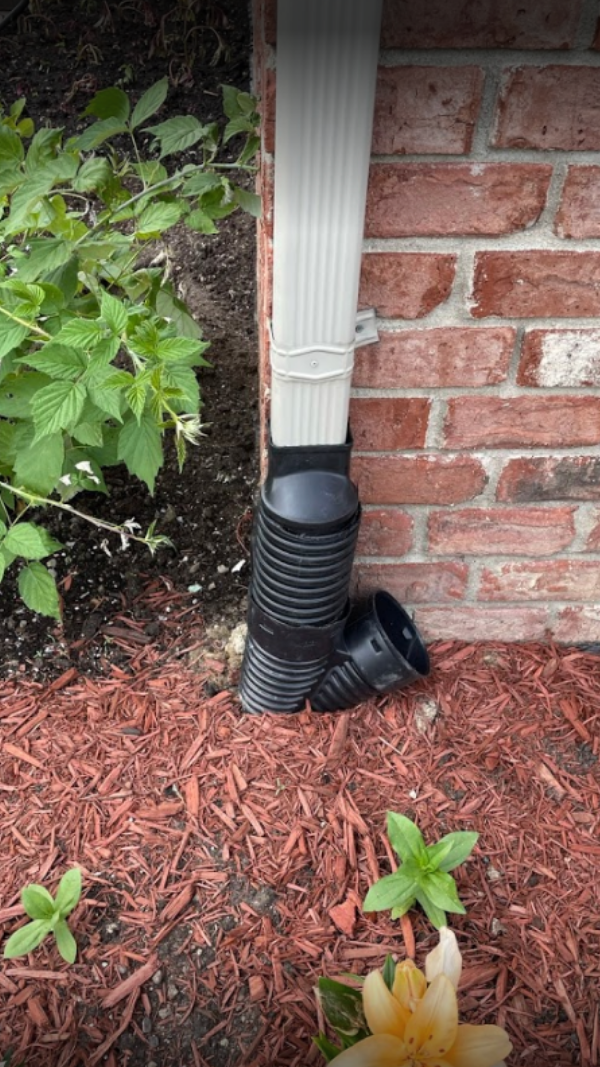 "My family recently moved to Macomb Twp in November 2020. During the winter I had noticed that our yard was too wet and our basement sump pump was always filling up and running because of thawing or normal rain. When the weather was warming up, I decided to inspect our drainage system. Most of my downspouts were badly damaged and our sump pump discharge line was compromised. The water from the downspouts was discharging close to the house.
While doing some research, I stumbled across the French Drain Man website and Youtube Channel. I wanted to find a drainage expert who can install a long term maintenance free drainage system with quality products. The French Drain Man upgraded all 9 of my downspouts, Sump Pump discharge line, and installed a French Drain all in one day. I was very impressed with the work the French Drain Man crew had done.
I was able to see the results of the drainage work a week later when we had the first rain event. All I can say is what a difference! The sump pump did not even fill up or run during the rainfall.
Before the install, the sump pump was always cycling during normal rain events, but now it is quiet and the sump basin slowly fills up which extends the life of my pump. Also, I was impressed with the french drain and how much water it was discharging from our side yard.
For anyone who is having water issues, I would recommend the French Drain Man. The cost is worth it when you see the quality products the French Drain Man used for their drainage system. I was able to get everything installed on the same day which saved me more money. The owner, staff, and the French Drain Man crew answered all my questions and I am happy with the quality of the work."
Reji Kurian, Macomb Twp Homeowner
Call the Yard Drainage Contractors Macomb Twp Trusts
When looking for a contractor in Macomb Twp, to install French drains, yard drains, sump pump systems to evacuate the water and protect your home, give French Drain Man a call at 248-505-3065.