French Drain Cover in Macomb Twp., Michigan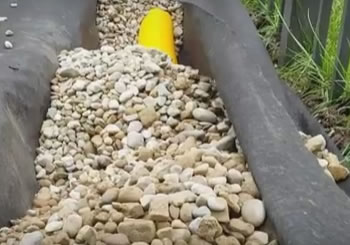 vvvvvv You literally need to leave it as what is known as an open French drain. Which, yes, it is exposed to contaminants. And it will shorten its life expectancy. It'll have an earlier expiration date but we're talking less than 1%.
So if you're watching this video, more than likely you're not looking for an open French drain without protection of keeping out the contaminants. You're looking for a french drain that's either a dry creek bed, a mulch bed, sod overlay. French drain cover, whatever happens to fit the situation in which the French drain is built in.
For More Information on a French Drain in Macomb Twp, MI
For a french drain system done right in McComb township Michigan, give us a call at 248-505-3065.