Do Buried Downspouts Get Clogged?
Yes, many buried downspout systems fail because of poor installation. This doesn't mean you should avoid building a roof runoff system altogether. It means to avoid the mistakes that cause clogging by using the right products and techniques. Here's why underground downspouts get clogged and how to avoid it.
This is Why Your Downspouts are Clogged
Buried downspouts that are installed correctly move water away from your home's foundation, preventing damage caused by standing water and flooding. If your downspouts aren't doing their job, there's a chance the system is clogged. Here's why that may be.
1. Not enough slope or bellies in drainpipe
A horseshoe shape, or belly, in a corrugated pipe can lead to a clogged downspout.  When water goes down the line, it will sit at the bottom of that horseshoe shape.
Corrugated pipe get's a bad rap for this. Its flexibility makes it easy to leave a belly in the line. But the pipe is not the problem. The problem is not digging deep enough to create a slope.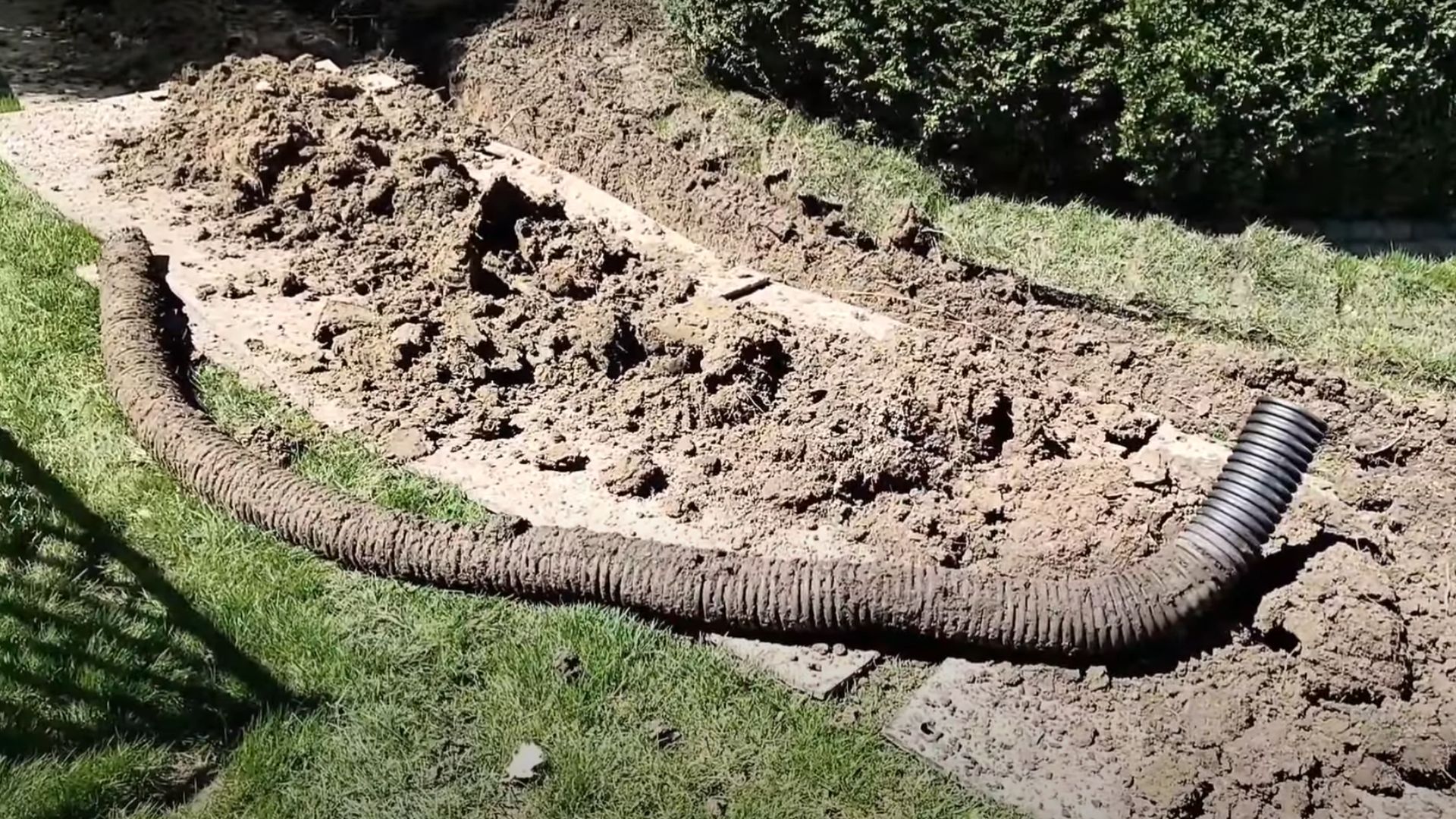 Imagine the corrugated pipe going under the sidewalk and back up, creating a u-shape or belly. That setup is just asking for a clogged drainpipe. Not only is water sitting at the bottom, but the belly is causing the velocity of that water to slow down. Slower velocity means not as much power to push out anything trapped in the line. It's not the setup you want for your system.
The key to properly installing a corrugated pipe is to install it on a slope. That may mean digging a little deeper, but even a 1% slope can increase water velocity. High water velocity means leaves, tree seeds, and shingle gravel are flushed out of your system.
2. Grass and vegetation grows over the discharge area
The most important part of your drainage system is the discharge. That's the place where water daylights and exits your system. You must get the water away from your house and out of your downspout. The problem is grass and vegetation tend to grow over traditional pop up emitters, clogging the discharge area. That's a big reason for the flooded yards we see, vegetation growing over the discharge.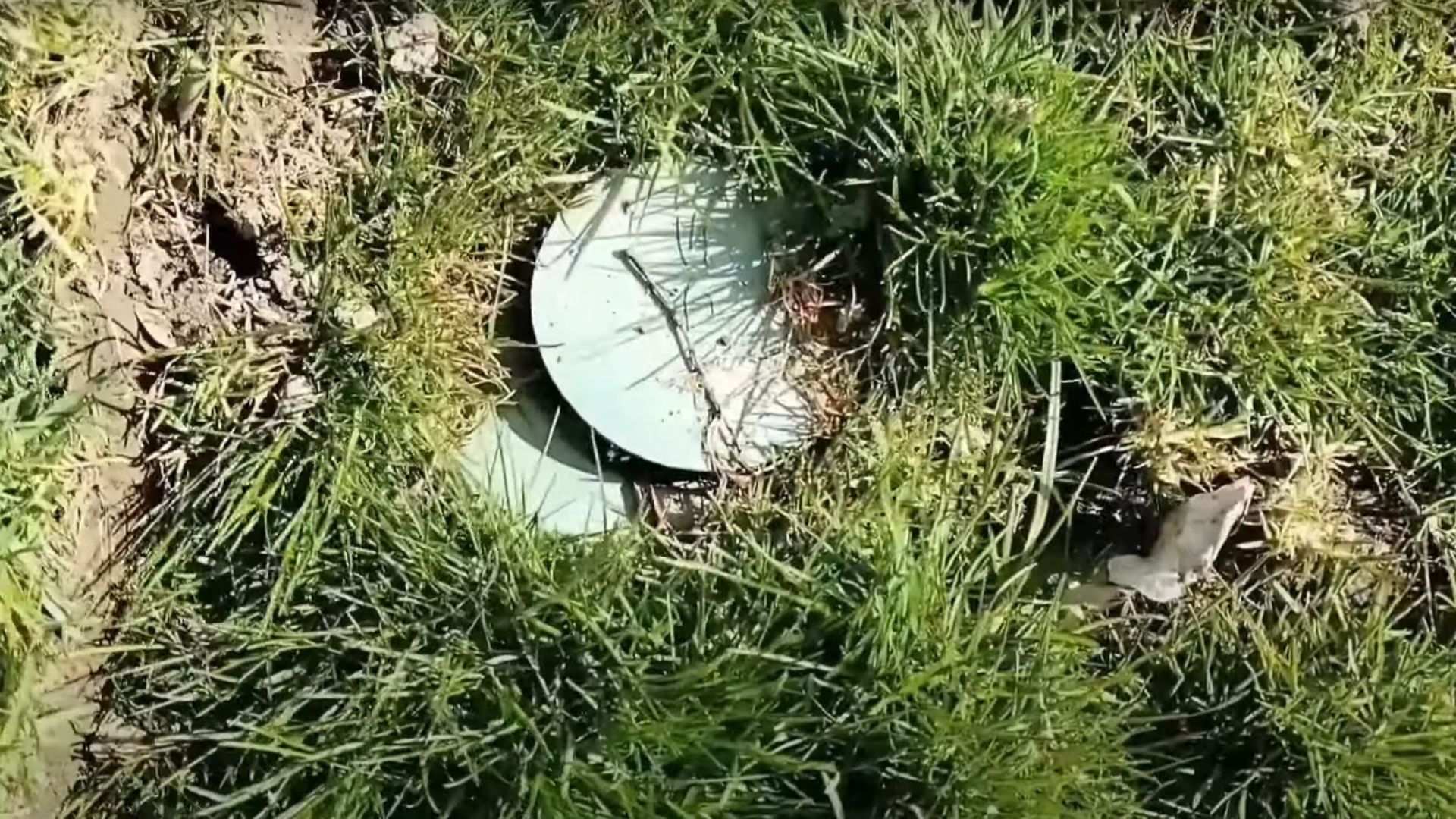 That's why we came up with a solution for homeowners. We built a high-quality, durable pop-up with a turf restrictor plate around it.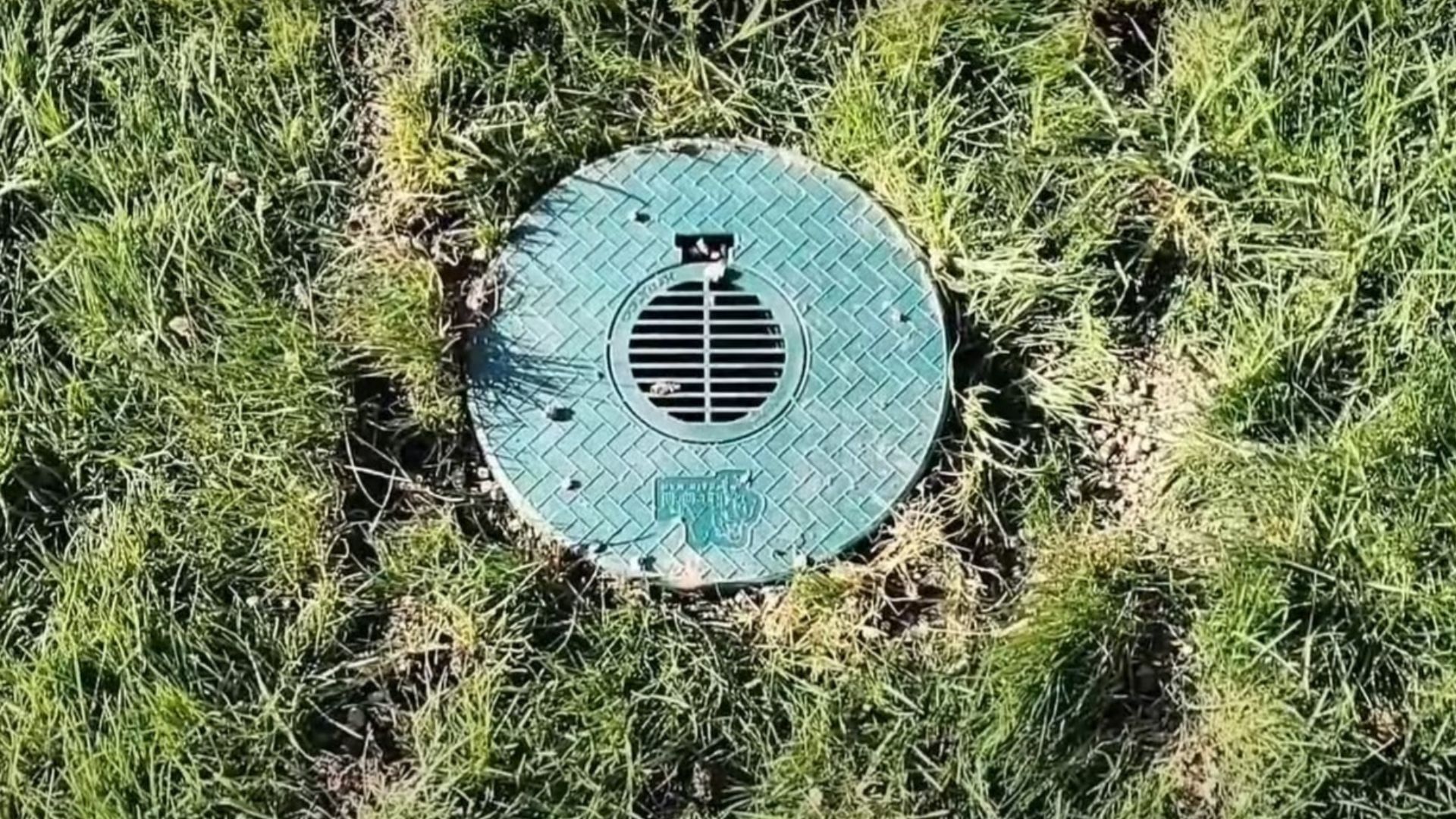 Our turf restrictor plate prevents vegetation from growing over the discharge and clogging your system. We've been shipping our turf restrictor plates and pop up emitters all over the country because they're the best way to stop your underground downspouts from clogging.
Shop FDM's Store: pop up emitters for buried downspouts
3. Shingle gravel and debris get caught
A big reason buried downspouts get clogged is because they don't have a catch basin to capture all the shingle gravel, leaves, and debris from their system. A catch basin is a low-maintenance solution for homeowners to keep their system running smoothly. All the shingle gravel flows to the inline catch basin and can be easily cleaned with a garden hose yearly.
We designed our catch basin to be the easiest to maintain and install. If additional height is needed, we sell it with risers that can be glued on. This catch basin is big enough that you can stick your hand in there and grab out debris or hook up a garden hose and clear the line. We've literally thought of everything to keep buried downspout maintenance simple for homeowners.
Shop FDM's Store: catch basins for buried downspouts
How to make sure your downspouts are installed correctly
Buried downspouts provide powerful protection against standing water, flooding, and damage to your home. Installing downspouts correctly is key to this low-maintenance drainage solution. So how do you make sure your downspouts are installed correctly? You can either fire the FDM crew for our full service downspout installation in Michigan or you can use our easy DIY underground downspout extension kits with full instructional videos.
The Authority on Buried Downspouts, French Drain Man
French Drain Man has been the authority on buried downspouts and yard drainage systems for over 35 years. We've revolutionized the industry by creating powerful, low-maintenance solutions to common drainage problems. Our techniques and purpose-built drainage supplies prevent issues like buried downspouts clogging for homeowners.
For a yard drainage solution that lasts, call French Drain Man at 248-505-3065!