I want to talk about the best downspout drain available on the market. What pop ups I like and why after 35+ years in the landscape and drainage industry.
NDS Downspout Drain
This happens to be the newest version of the NDS pop up emitter downspout drain.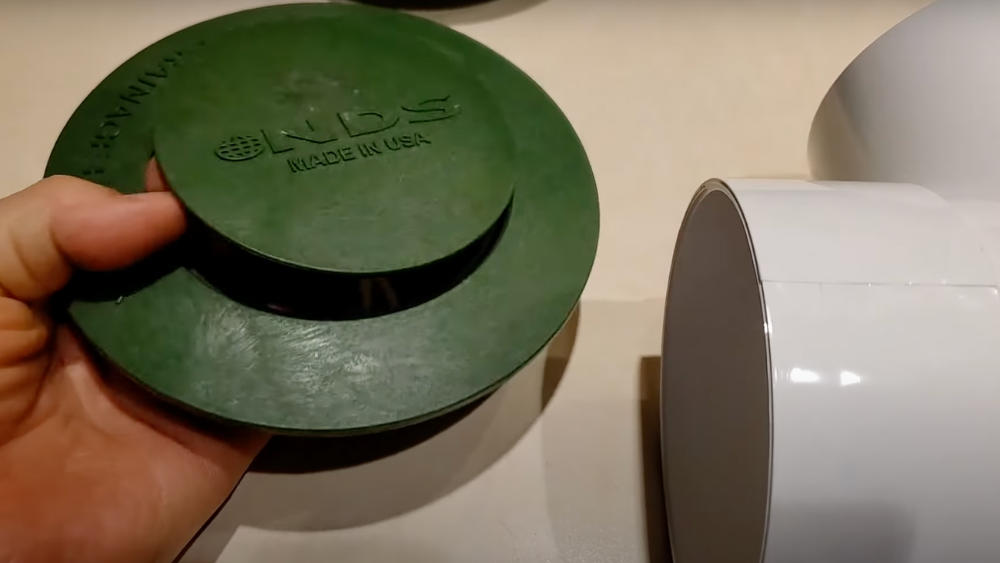 You know, it had potential, but they went ahead and they put this bar right across which kind of kills it right there. Leaves get caught on this bar. That's usually how I find pop ups like this – with leaves and debris sticking out of them.
The other thing is the depth of the pop up. When you slide the pop up down into the hub, it's too small to go in the hub all the way. When it rains, it blows off so you have to drill through the hub with self-tapping screws to keep it from popping out.
StormDrain Pop Up
Here's another downspout drain by StormDrain. It doesn't have the bar going across it but they should have went bigger. The hole is not as big as it could be so we have the same problem as we did with NDS. It doesn't go very deep in the hub. So this one's also going to have self-tapping screws to keep the pop up from blowing off.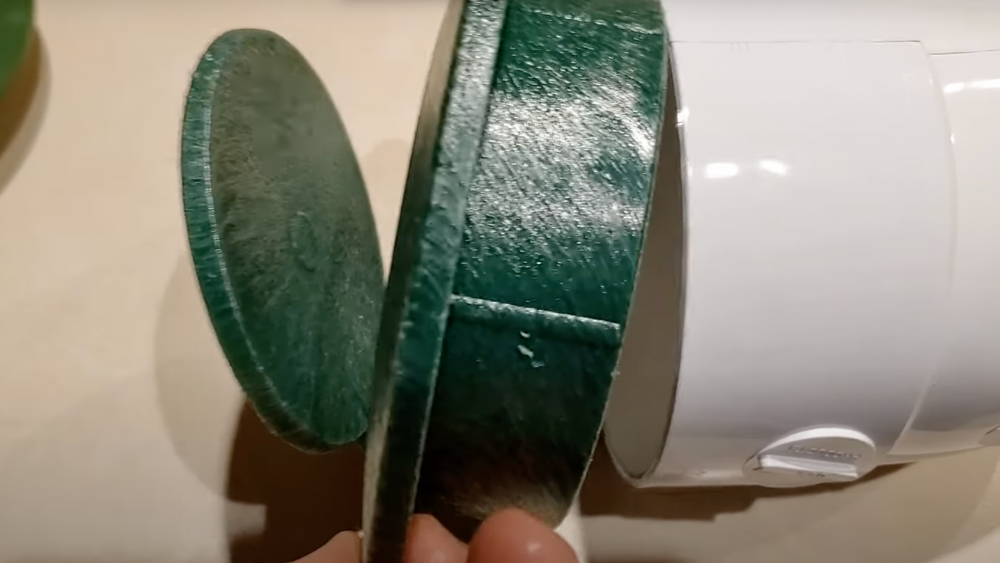 To make matters worse, both the NDS and StormDrain downspout drains are going to have problems with grass growing over them. They're tiny, they're small, they're going to get lost and once the grass grows over them. This means they will no longer daylight water and you're going to end up with a flooded basement, flooded yard or flooded crawl space.
FDM Pop Up V2.0
We have a much better option available that we developed just out of pure need as a drainage contractor. It has a really big insert so when you put the pop up inside it takes the whole hub.
The other major improvement that makes this the best downspout drain on the market is the monster 4 inch opening. This is larger than any other lawn pop up on the market.
Then we have no bar running across the opening either.  You can just stick your hand right down in the elbow to grab any leaves or branches without having to remove the pop up.
Another major benefit is that if the grass tries to grow over the pop up (and it will) the grass will not cover the discharge area because of our 12 inch turf restrictor plate.  The grass can grow over the turf restrictor plate instead of the pop up drain. it's truly incredible.
Order the Best Downspout Drain: FDM's Pop Up V2.0
This is made right here in the United States. The future of downspout drains is here!
We're changing drainage as we know it one part at a time. Definitely the best downspout drain that was ever made.
Shop Now in our online store:
Best pop up for downspout drainage