FDM's High Octane® Corrugated Pipe Now Available for Pick Up in Florida
Today we're excited to share some big news for Floridians! French Drain Man's High Octane® corrugated pipe is now available for pick up in Orlando, Florida from Sam's French Drains and Landscape, LLC.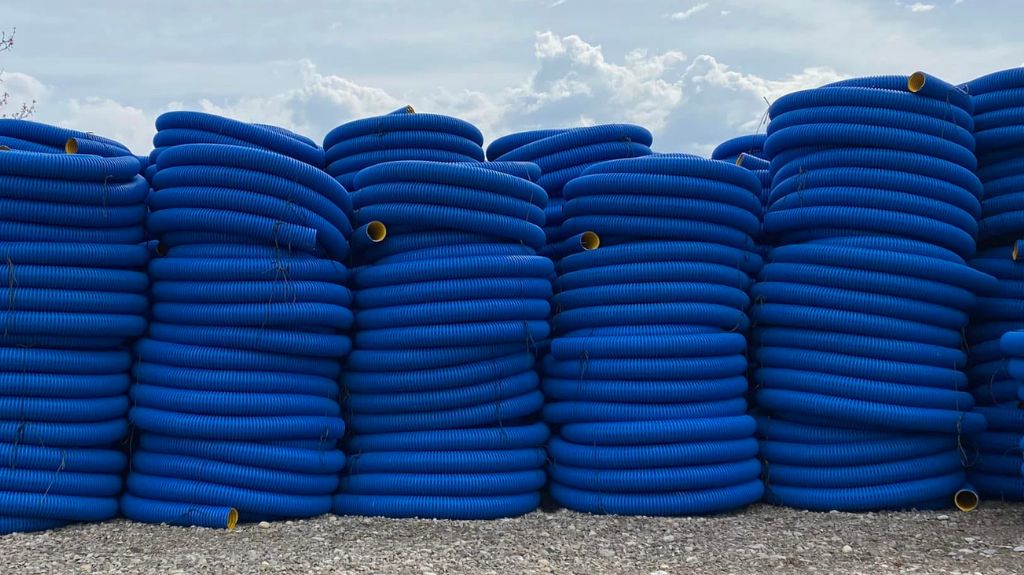 For over 35 years, French Drain Man has been a trusted source for yard drainage solutions. From professional installations to purpose-built DIY parts, FDM has been improving the drainage industry and providing solutions for the toughest drainage problems. Now, those solutions are more accessible than ever.
All of our drainage products have always been available for shipping across the U.S. But  homeowners and contractors could only pick up drainage pipe and supplies in locally in Michigan. Now, French Drain Man is slowly adding more locations for pick-up throughout the U.S. Stay tuned for more states coming soon!
First Pipe Purpose Built for Yard Drainage
The first Drainage Pipe made specifically for yard Drainage, crawl space, interior basement de-watering, and exterior basement waterproofing. High Octane® drainage pipe needs 1″-2″ aggregate to get the most out of its industry-leading 17 plus square inches of inlet per linear ft. The inlets are so large sediments wash through the pipe instead of plugging the pipe allowing for an open French drain that is not fully wrapped and contained. High Octane® drainage pipe takes in water faster than any other Drainage pipe on the planet. The industry leader in performance and reliability the High Octane® drainage pipe, manufactured for the French Drain Man by Baughman, is 2nd to none!
Moves More Water Than Any Other Drainage Pipe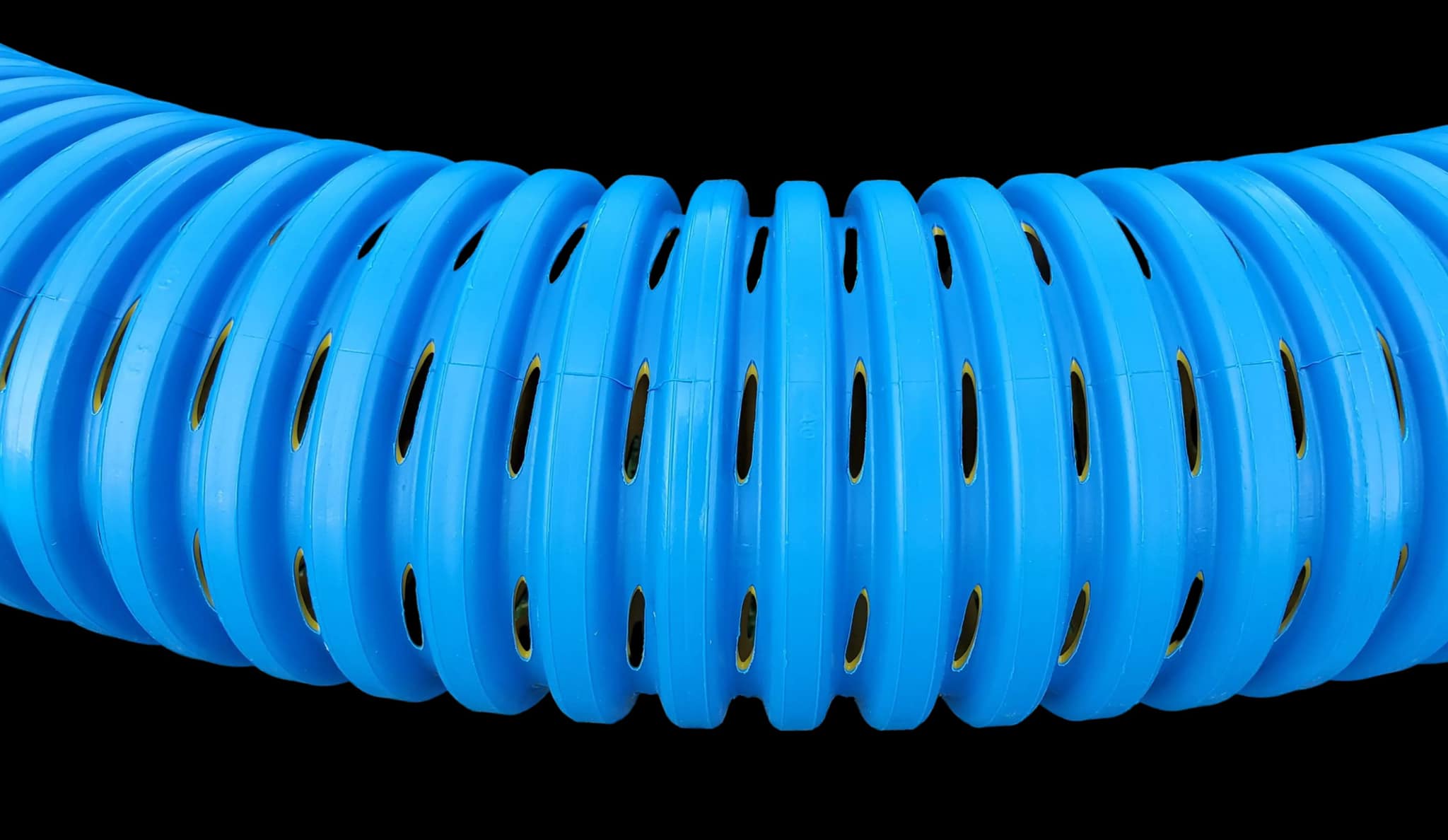 French Drain Man's High Octane® manufactured by Baughman Tile was designed with yard drainage in mind. The line is square outside for strength and rounded on the inside. This engineered design slows the water down enough to create turbulence and move more pounds per square inch. That increased velocity effectively carries bulk water from yards, crawl spaces, and basements.
High Octane® has holes 360 degrees around to create more void. This may sound counterintuitive. When a perforated pipe has so many holes, how does it hold water? Actually, water finds the path of least resistance. Wherever there's air, the water will fill the void that's creating the air.
The water sweats down the pipe, through all the holes and inlets, and fills the void. As it fills, just like water fills a glass from the bottom up, you can see the water rise. During heavy rainstorms you'll see the water flooding in from all directions.
Learn More:
how perforated pipe works for drainage
How to Use FDM's Corrugated Pipe to Build a French Drain:
How do I install a French Drain?
Subscribe to FDM's Youtube Channel for more yard drainage solutions.
Pick Up High Octane® Corrugated Pipe in Orlando, FL
If you need to pick up High Octane Corrugated Pipe in the Orlando, FL vicinity, or for more information on where to buy corrugated pipe near you, call: 248-505-3065.