You asked, and we delivered! French Drain Man's High Octane® Corrugated Pipe is now available for pick up in Charlotte, NC from Drain My Lawn.
French Drain Man (FDM) is continuously listening to customers and striving to meet their needs. Our high-quality drainage products have always been available for pick up in Michigan and shipped anywhere in the U.S. But when customers told us they wanted access to our drainage products locally throughout the country, we took action. Customers can now pick up FDM's High Octane® Corrugated Pipe in Charlotte, NC with more locations throughout the U.S coming soon! You can also pick up our corrugated pipe in Orlando, FL from Sam's French Drains and as always, at our Michigan headquarters.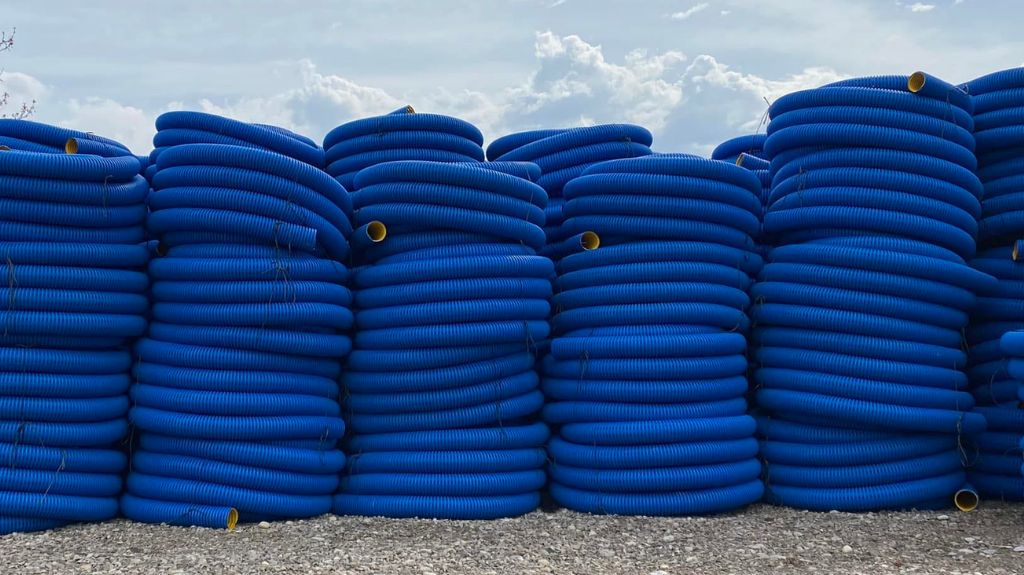 Corrugated Pipe Designed for Yard Drainage
French Drain Man's High Octane® Corrugated Pipe is the first of its kind on the market and was designed specifically for yard drainage. Large inlets create the void needed to move massive amounts of water and push sediment through the pipe rather than clogging like other corrugated pipes and PVC. Holes line the pipe 360 degrees around to create a void. That void gives water a path with the least amount of resistance to quickly move bulk water.
High Octane® works with water to provide a robust yard drainage solution our customers have come to rely on. From its square exterior for added strength to its rounded interior, this industry-leading pipe was engineered to increase water velocity and move bulk water faster.
Its purpose-driven design moves more water than any other pipe available, making it perfect for yard drainage, interior basement de-watering, exterior basement waterproofing, and crawl spaces. To get the most out of FDM's High Octane Corrugated Pipe, we recommend 1″-2″ of aggregate and a geo-textile non woven fabric.
Save On Shipping and Pick Up FDM's High Octane® Corrugated Pipe in Charlotte, NC
Over the past few years, freight prices have increased. We believe this shouldn't prevent homeowners and contractors from accessing the best drainage solutions. That's why we started offering drainage kits with everything you need in one small package. But there still is a need for 100 ft coils of High Octane® Corrugated Pipe, which must be shipped on a pallet. By providing local pick-up locations in Michigan, Florida, and now, North Carolina, we are working hard to provide local pick up options and save you money on rising freight costs.
For more information on pick up locations, call French Drain Man at 248-505-3065