Bloomfield Hills Yard Drainage System During Michigan Thaw
Here's some footage from one of our Bloomfield Hills yard drainage systems in action during a Michigan thaw. We were contracted to install a 300 ft French Drain to move some serious yard water. We were hoping to catch the French Drain working during a torrential rain event. Instead, I happened to be in the area during a thaw and know how much you guys like results videos.
So here's one of our systems. This water is all just from the snow melting. The half horse Liberty sump pump  just kicked on.
What happened here was all the neighboring properties used to shed their water right here on this lot. Then landscape was installed which resulted in a damning effect so that water couldn't run naturally like it was designed to decades ago.
Here's the cone. Then we use one of these compression seals. If you don't put a compression seal here, and let's say you just put a hole, what happens is dirt will slowly fall into the sump. Now that won't hurt the sump pump because it's it's going to be able to take the dirt no problem. But then you end up with this erosion and it gets hollow next to your outdoor sump pump basins. So thats why those rubber compression seals are so important . We put them in for everything.
This is a big 24 inch diameter, 5 foot deep, vertical sump pump basin. And there's still so much water running. I mean it is endless – it's just nonstop. This is one of our more active systems. I just thought I'd get out here and capture some footage because I know how much you guys like to see our yard drainage systems in action.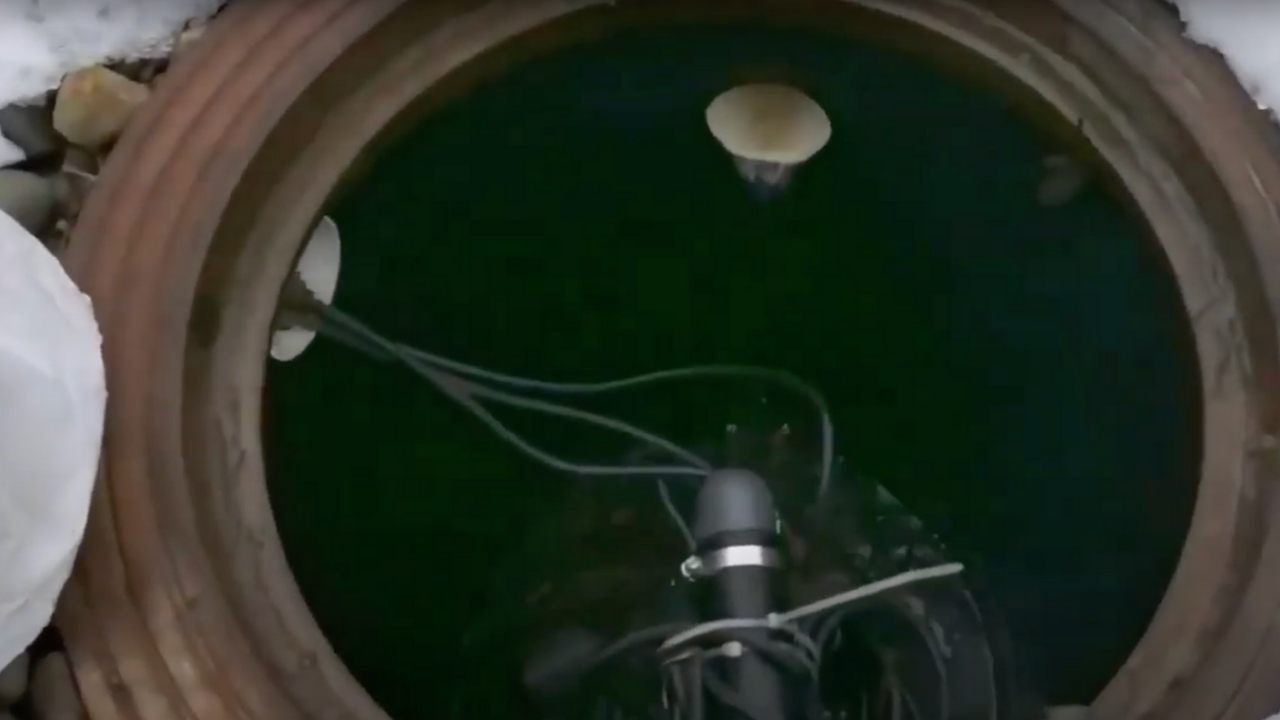 Bloomfield Hills Yard Drainage Contractor for All Your Dewatering
If you live in Bloomfield Hills or Northern Oakland County the French Drain Man Crew will provide full service yard drainage solutions including French drains, yard drains, buried downspout, sump systems – basically anything outdoor drainage. Contact our office today by calling: 248-505-3065.
French Drain Man / Sherwood Landscape Construction, LLC
P.O. Box 777
Almont, MI 48003
248-505-3065
https://www.frenchdrainman.com
http://www.macombcountylandscaping.com
Follow us on:
YouTube.com:  https://www.youtube.com/c/frenchdrainman/
Facebook: https://www.facebook.com/frenchdrainmanusa/
Instagram: https://www.instagram.com/frenchdrainman