French Drain Man: Back Yard Drainage System in Michigan to Reduce Soil Saturation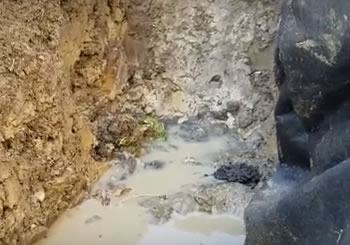 We're working in between two homes. The house next door is much higher than the lot that we're working on. Water always lays between the homes and they can't get the water to evacuate. It's too flat, there's not enough slope.
But in the process, we're also taking care of lowering the water table. Water is running out of the soil. Our French drain system We'll lower the water table on the side of this house. The ground is really soft, not only will we take care of all the surface water but we'll also firm up the ground here, making it easier to mow, maintain, care for and make it a better outer living space for the homeowner and their family.
For a French Drain System done right the first time, give us a call 248-505-3065.