We're bringing a new part to market, our downspout leaf filter
We patented a vent and removable screen for a low-maintenance, vented clean-out. The fluid dynamics and screened clean-out filter are better than anything you can compare it to. Nothing flows water like this part.
Prebuy for January 2023: Downspout Leaf Filter Vented Clean Out
Created By Downspout Experts with Homeowners in Mind
French Drain Man worked diligently with engineers and contractors to bring our downspout leaf filter to fruition. We used three prototypes to get this part to where we were finally satisfied. We worked extremely hard and had a great team. The engineers were diligent. They wanted to get every detail right. By the third prototype, we had the fluid dynamics to the point where water just fell through this vented clean-out leaf filter without splashing, without agitating. It was as if there was nothing there for the water to hit. The water just free falls through the system.
Downspout Leaf Filter That's Designed to Be Adaptable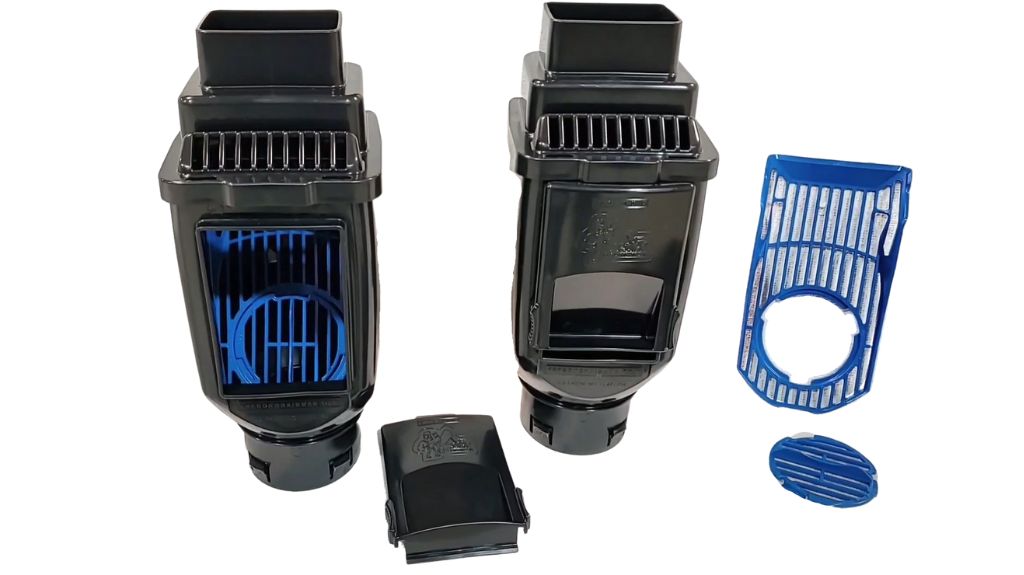 FDM's downspout leaf filter is the first ever adaptable vented clean-out. You can remove the screen if you want or keep the screen in place. You can also remove the center and put a camera, garden hose, or heat cable through it. The list of possibilities is long with our downspout leaf filter that's designed to be adaptable for easy maintenance.
It's very valuable to get inside your underground buried downspout system. Also, this part will fit inside schedule 40, schedule 35, schedule 30 PVC, and triple wall, which is a septic field pipe. We designed it to snap down in the corrugated and fit inside anything four-inch. We have a reducer that will take it to three-inch.
3 in. x 4 in. Single Wall Reducing Coupler
Prevent Freeze Ups with Our Downspout Leaf Filter
We're going to start with these being available in black and white. I'd like to see everybody in the north, where you freeze up, using black because light during the day will heat a black object. Our downspout leaf filter will protect you against freeze-ups. Notice that I said it's going to protect you against freeze-ups. However, it won't prevent freeze-ups in the north. You'll only avoid freeze-ups in the north if you remove the center and run a heat cable through it.
Seamlessly Funnel Water Through Your System
We put a lot of time into designing this part with a door to funnel water through buried downspout systems. When the water splashes off the door, it ramps back and shoots the water down inside. What you're about to see is our third prototype.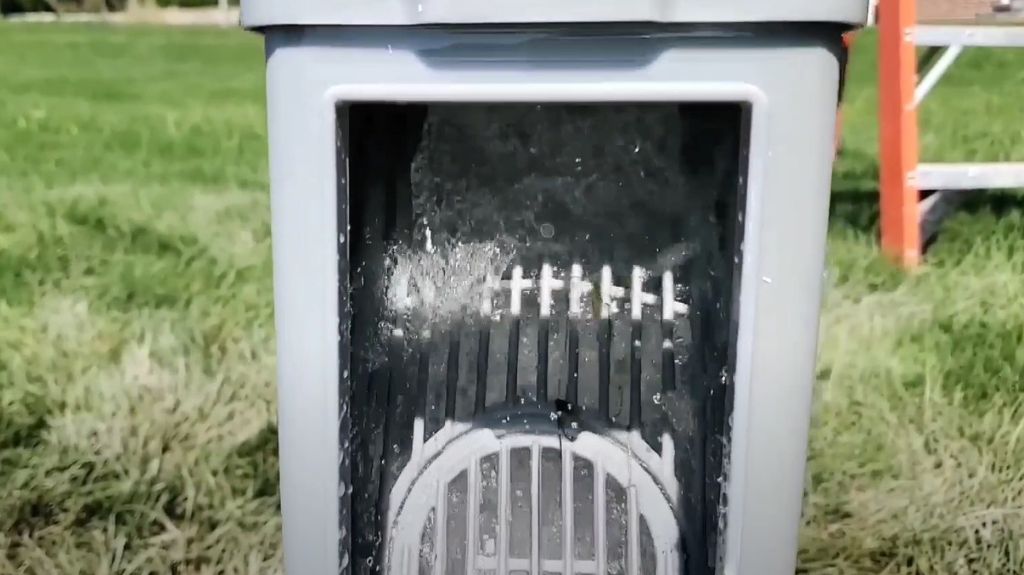 You can see the fluid dynamics by the shape of the part that allows us to funnel the water gradually The fluid dynamics are second to nothing. We even made some slight improvements after the third prototype. When the water runs through this downspout leaf filter, it's seamless. The water doesn't splash or bounce around. We keep the water caught. It's almost like there's nothing there.
With 35 years of professional yard drainage experience, I wish I had this part for my whole career. This downspout leaf filter is something that I've dreamt about creating, and we finally did it. This is just another example of what French Drain Man is all about. We're trying to bring industry first and better products to the market.
About Innovative Yard Drainage Experts, French Drain Man
French Drain Man has been the authority on buried downspouts and yard drainage systems for over 35 years. We've revolutionized the industry by creating robust, low-maintenance solutions, like our downspout leaf filter. From designing roof runoffs to move water seamlessly, to using the best custom-built drainage parts, French Drain Man ensures your buried downspout is built to last a lifetime.
For a yard drainage solution that lasts, call French Drain Man at 248-505-3065!