Preparing for Lawn Drainage in Rochester Hills
All right, we're in Rochester Hills, Michigan. We have two downspouts that we're going to tie together for lawn drainage. Here is a video where I explain how we're going about it. Stay tuned for more footage later while we're doing the install.
Here are three by four by four downspouts and we're going to do a clean out. Then we're going to install a D Box to catch any leaves and debris.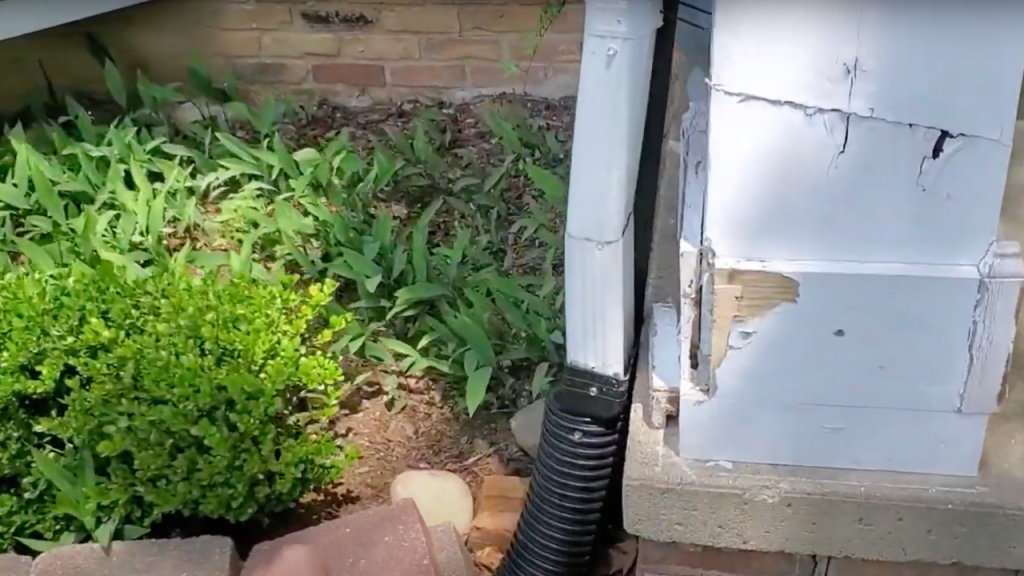 Right here there's a sprinkler so we need to keep that in mind for the install. All right, so over here we have two more valve boxes. We're going to do a clean out. We're going to have to cut this off a little high. We got to get some angle on this just to get out of here. So, same thing. We're going to come to a D box and then we're going to have to kind of work your way through here because it's a little bit of a negative slope towards the house.
So we want to join these downspouts together and we want to Y them together, never T them together.   The driveway goes down and I don't want the water going back towards his house. We'll be installing a put a pop up emitter with a turf restrictor plate to keep the grass from growing over the discharge area. We want to be 20 feet from the street curb.
Does Your Rochester Hills Home Need Lawn Drainage?
French Drain Man / Sherwood Landscape Construction, LLC
4015 Van Dyke
Almont, MI 48003
248-505-3065
https://www.frenchdrainman.com
http://www.macombcountylandscaping.com
Follow us on:
YouTube.com:  https://www.youtube.com/c/frenchdrainman/
Facebook: https://www.facebook.com/frenchdrainmanusa/
Instagram: https://www.instagram.com/frenchdrainman