Michigan Downspout Installation Protects Your Home
One thing many Michiganders understand is the power of water. We've seen destructive damage from the freeways and surrounding areas flooding a few years ago. But what about your home's drainage system?
It might be hard to imagine that your downspout could affect your home's foundation and structural integrity. However, any water that drains too close to your house could significantly impact your property. Even a clogged downspout could cause a flooded basement, crawlspace and wreck havoc on your yard.
FDM Has Mastered the Art of Downspout Drainage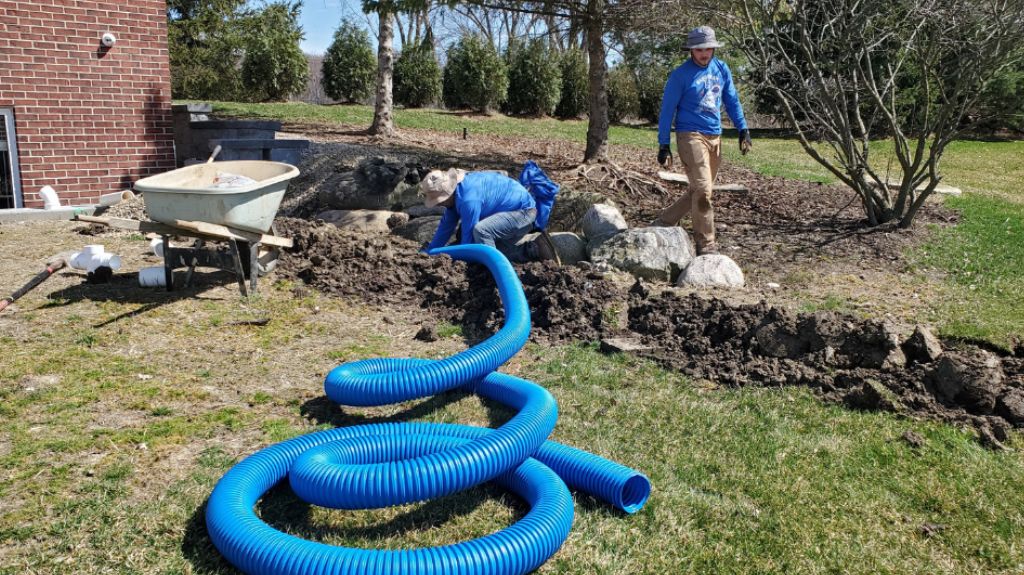 Many homeowners choose to bury their downspouts to protect their home and foundation from damaging water. Buried downspouts effectively move water away from your home's foundation, and inline catch basins provide a low-maintenance option for clearing the line. However, it is crucial to ensure buried downspouts are installed and discharged correctly.
French Drain Man has been providing yard drainage services for over 35 years, and we have seen what works and what doesn't. While other contractors cut corners at the homeowner's expense, French Drain Man is dedicated to providing drainage solutions that can last decades. We use the highest quality drainage materials and best techniques on all of our installs. French Drain Man is meticulous in providing homeowners with powerful drainage solutions and services.
Our services include:
Underground Buried downspouts
Roof Runoff Systems
French Drains
Curtain Drains
Yard Drains
Sump Systems
All outdoor drainage
What Michiganders are Saying
French Drain Man did a thorough job installing underground drains around our home. They were also very responsive when a landscaping issue required us to move part of one system, and they promptly came back out to reposition it for us.
Tom K. – Michigan Homeowner
(Google Review)
While doing some research, I stumbled across the French Drain Man website and Youtube Channel. I wanted to find a drainage expert who can install a long term maintenance free drainage system with quality products. The French Drain Man upgraded all 9 of my downspouts, Sump Pump Discharge line, and installed a French Drain all in one day. I was very impressed with the work the French Drain Man crew had done.
I was able to see the results of the drainage work a week later when we had the first rain event. All I can say is what a difference! The sump pump did not even fill up or run during the rainfall.
Reji K. – Macomb Twp
(Google Review)
Read More:
Macomb Twp Downspout Installation
FDM is changing the Drainage Industry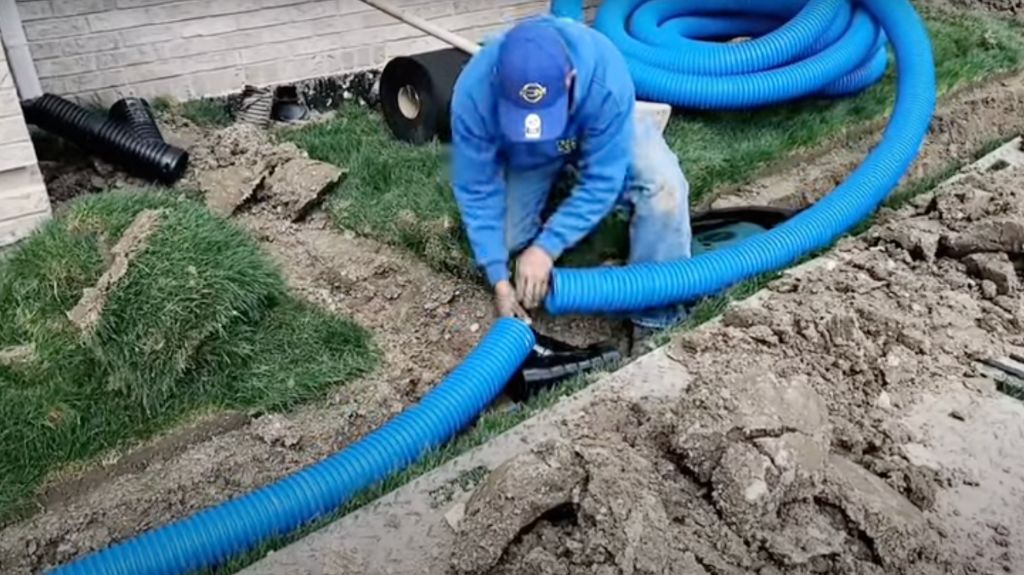 French Drain Man provides more than 5-star professional downspout installations. We also share our knowledge and expertise to help homeowners across the country with their own installations. From how-to videos and buried downspouts all-in-one kits, we ensure DIYers have the knowledge and confidence to take on any drainage project.
Since quality has always been our top priority, we've even patented our own pop-up emitter and catch basin for buried downspouts. Our contractor experience helped us realize where improvement in the industry was needed, and we provided the solution.
Our Innovated Drainage Products (Made in Michigan!)
Coupler to connect PVC to Corrugated Pipe
French Drain Man for Michigan Downspout Installation
French Drain Man has been the trusted drainage expert that Michigan homeowners have counted on for over 35 years. If you're dealing with a flooded yard, basement or crawlspace due to downspouts that are not draining correctly, give French Drain Man a call at 248-505-3065.