French Drain Man is a Michigan based yard de-watering company. We lead the industry in roof runoff systems, French drains, curtain drains, perimeter drains, sump pump discharge lines, outdoor sump pump systems and excavation of all kinds. We build and maintain wetlands, detention ponds, retention, ponds, bio soils, and anything that falls in storm water management. French Drain Man is the home of the world's strongest and only yard drainage pipe with 17 1/4 square inches per linear foot of inlet in our signature royal blue High Octane yard drainage pipe manufactured by the Baughman Tile Company.
With more than 1200 how-to videos, French Drain Man helps the homeowner, the young contractor, the DIYer to ensure success. Our commercial drainage products include our patented outdoor sump pump system which extends the life of a sump pump by 10 times. This chambered sump pump system reduces the cycling, making it impossible for the frost to heave. The chambered system not only reduces the runtime, but it holds the sump pump basin in place, even if it's in a really high water table where normally it would push the basin up and misalign the drain pipe.
This same concept is what keeps our basins in place in Northern climates, where you have heave, where you have the frost, typically pushing up your sump pump basins, and misaligning all of your drain pipes. As contractors who have been installing commercial drainage in Michigan for for 35 years, we came up with a solution to a very big problem out of necessity only to turn around and make this available for every homeowner with a water problem in the United States and Canada.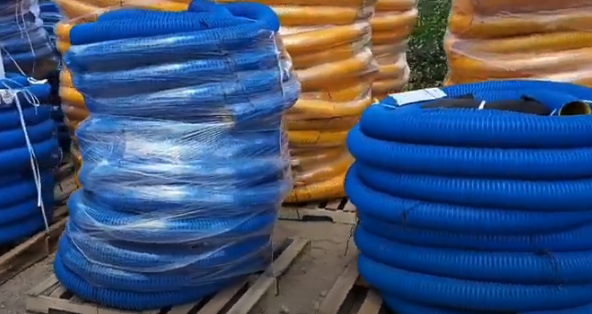 Need to Order Commercial Drainage Supplies?
Give French Drain Man a call 248-505-3065 or shop now on our website. We are based in Michigan and ship throughout the U.S.
Shop Contractor Grade Drainage Supplies
French Drain Man / Sherwood Landscape Construction, LLC
4015 Van Dyke
Almont, MI 48003
248-505-3065
frenchdrainman.com
macombcountylandscaping.com
Follow us on:
YouTube: https://www.youtube.com/c/frenchdrainman/
Facebook: https://www.facebook.com/frenchdrainmanusa/
Instagram: https://www.instagram.com/frenchdrainman