Lake House Drainage Using a Lift Station – Sump Pump system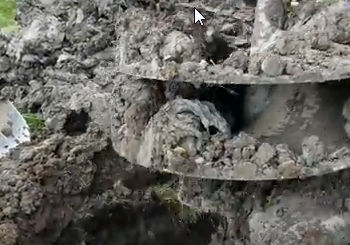 We're putting in a six-foot lift station on the lake. I'll show you what we're doing.
We've got an open French drain. and we're catching all the water on the side of this house and we got the downspouts tied into it too. They were getting water under the crawl space, so we've got open French drains on both sides. So, when you put curtain drains around the house like this and you go below the slab that it'sd set on, there's half this house has a crawl, the other half is a slab. Then we've already repaired the sod in this location.
We ran the downspouts and a six-inch perforated, six-inch yellow. Then we connected it to a six-inch solid and then we tie this into the lift station as well and pump the water out in the lake.
For draining lake lots in southeastern Michigan, give us a call at 248-505-3065.