How to Reduce the Amount of Water for Turf Grass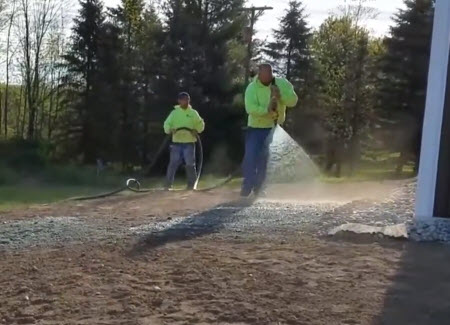 Everybody always wants to bring dirt into their yard and they want to fill up, say the back of their yard with dirt and then it chases water towards the house. That is not what you want. You actually want to build up dirt around the house and if you have to build what's known as an inverted retaining wall and then run a French drain on the outside of your house as a curtain French drain, not very much water is going to get in that anyway. But here is the catch. Make sure you seed it. Just go ahead and seed it and put straw down or hydroseed it because seed takes 10 times less water than sod.
Until that next video.
Looking for a French Drain / Yard Drain Contractor in Southeast Michigan?
French Drain Man – Michigan's Yard Water Drainage Experts. Masters in the art of constructing contained French drain systems & curtain drain systems that and fix your yard drainage problems for years to come. Over 30 years' experience in solving yard water drainage problems in Oakland, Macomb, Lapeer, and St. Clair Counties.
French Drain Man / Sherwood Landscape Construction, LLC
4015 Van Dyke
Almont, MI 48003
248-505-3065
https://www.frenchdrainman.com
http://www.macombcountylandscaping.com
Follow us on:
YouTube.com:  https://www.youtube.com/c/frenchdrainman/
Facebook: https://www.facebook.com/frenchdrainmanusa/
Instagram: https://www.instagram.com/frenchdrainman