Leaf Filter Pro Tip
Before we explain how to install let's cover why we install our leaf filter this way. First you want to install it in a way that you can still access your underground roof runoff system and it's convenient to do an inspection. That way if you want to flush the line you can push a garden hose through it. Or if you want to run a camera through it you'll have access. You'll also want to mount your vented clean out as low to the ground as possible.
Installing FDM's Leaf Filter for Downspouts
Our new downspout clean out fits a two by three downspout or a three by four downspout.
When you're outside and you're installing your roof runoff system you want to keep your vented clean out boxed. You're going to have bags of parts, boxes of parts, but keep each individual vented clean out boxed up. That way it will not get scratched or marked up. The bag that it comes in prevents it from sliding around during shipping in the cardboard box and dulling the finish.
1. Connect the Underground Downspout Pipe
Take a 90 degree elbow and connect that to your underground downspout pipe to change direction. Then use a piece of dual wall pipe as a riser. Always tile tape at the 90. You put the dual wall riser in a 90, and then you want to tape that joint.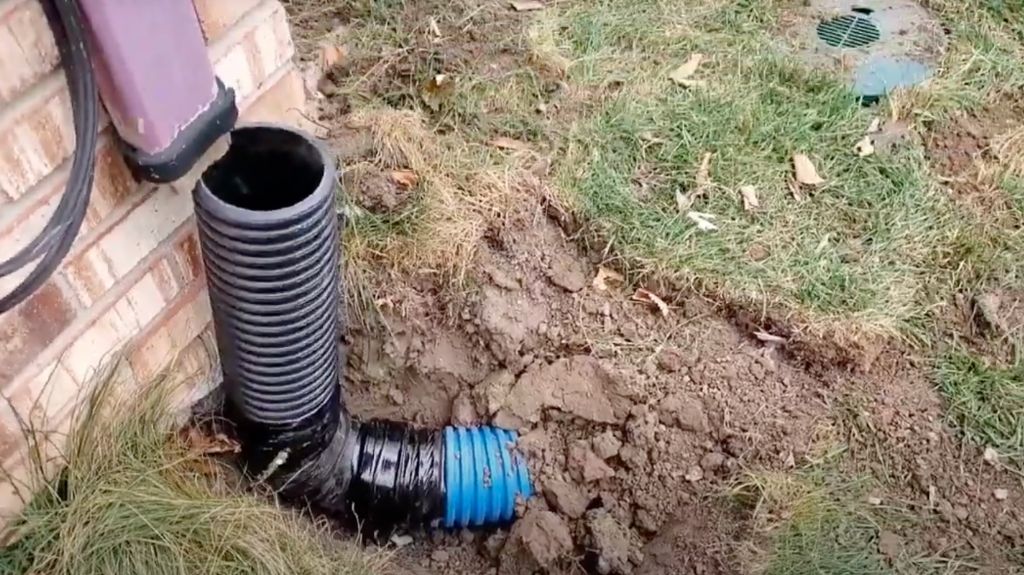 Products Needed for this Step:
4 in. Single Wall Corrugated Drain Tile 90-Degree Elbow
FDM's 200 Year Tape – Extra Sticky & Extra Stretchy
ADS Dual Wall HDPE Drainage Pipe
2. Measure Downspout and Cut to Fit
You want to measure twice and cut once. Make sure that you only cut as much off the downspout as is required to fit low to the ground. If you have a downspout that's bent, kinked or crimped, cut a few inches of it off.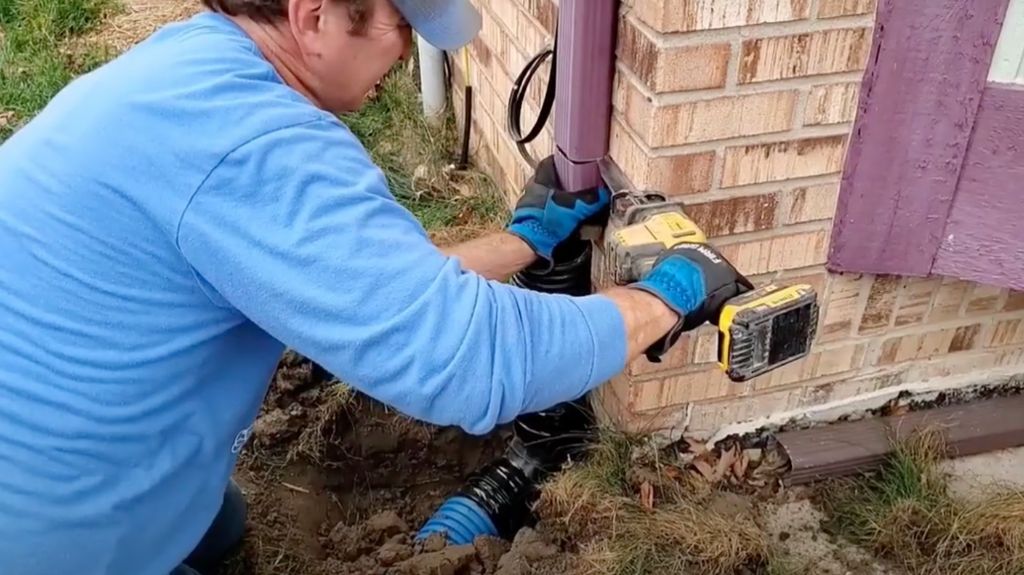 Once you determine your finished length of your downspout, you can now trim and cut the riser. Keep in mind, if your roof runoff system ever settles, you can always switch out the riser to adjust the height.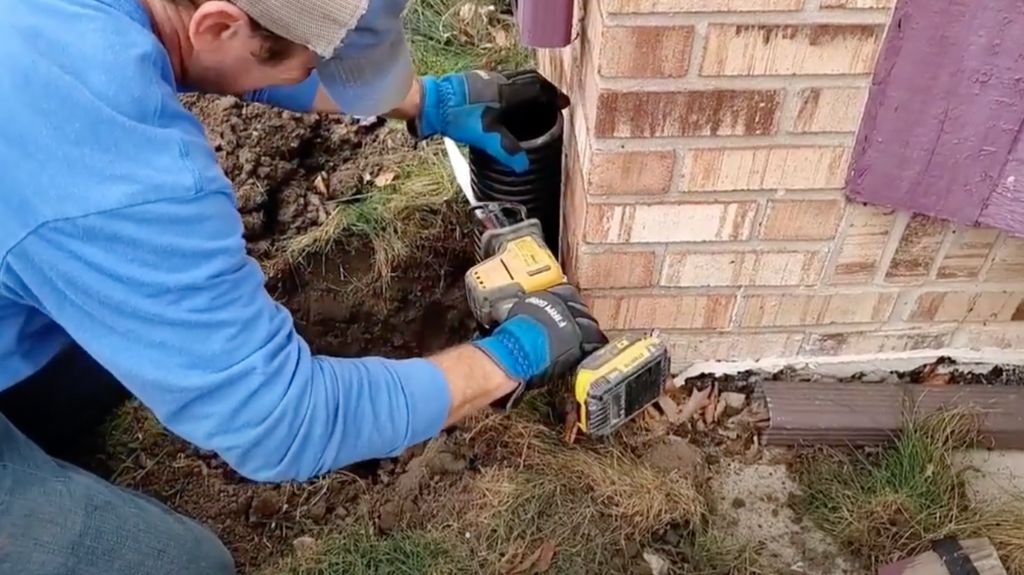 3. Connect Leaf Filter to Downspout
You want to slide the downspout up in the vented clean out leaf filter until it hits the screen inside. Then you just slide it down and set it in the pipe. It couldn't be easier. It is not necessary to tile tape the connection where the vented clean out sets down in the dual wall riser.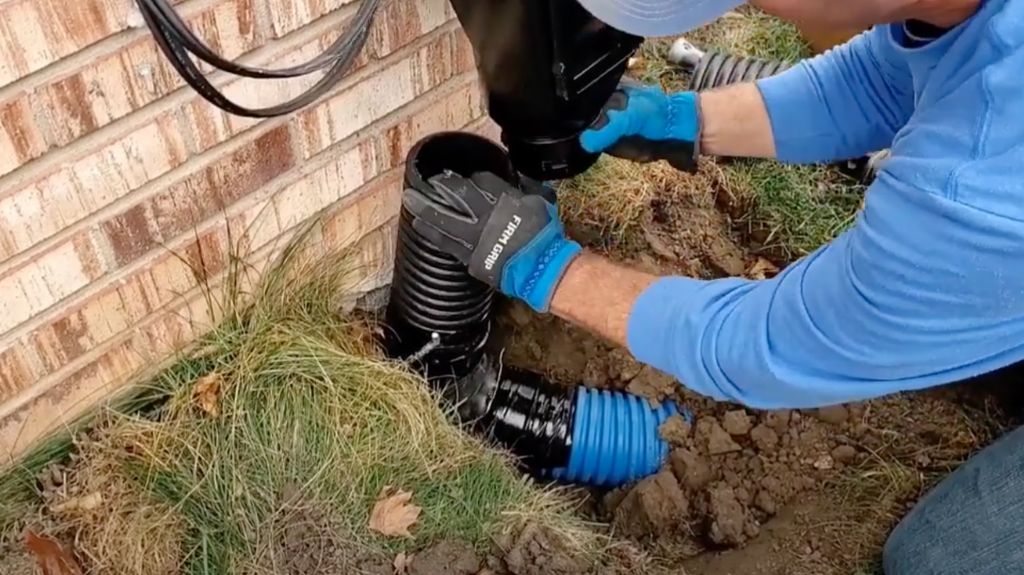 Products Needed for this Step:
Downspout Leaf Filter Vented Clean Out
There are no tools required or hardware that's necessary to installing this vented downspout leaf filter. It's a dry fit. It just slips on the downspout and then sets right down in the dual wall pipe riser.
The dual wall pipe riser is smooth on the inside. It's like a Teflon pan. This is because we want to keep up the velocity of the water. The fluid dynamics of this vented clean out are second to none.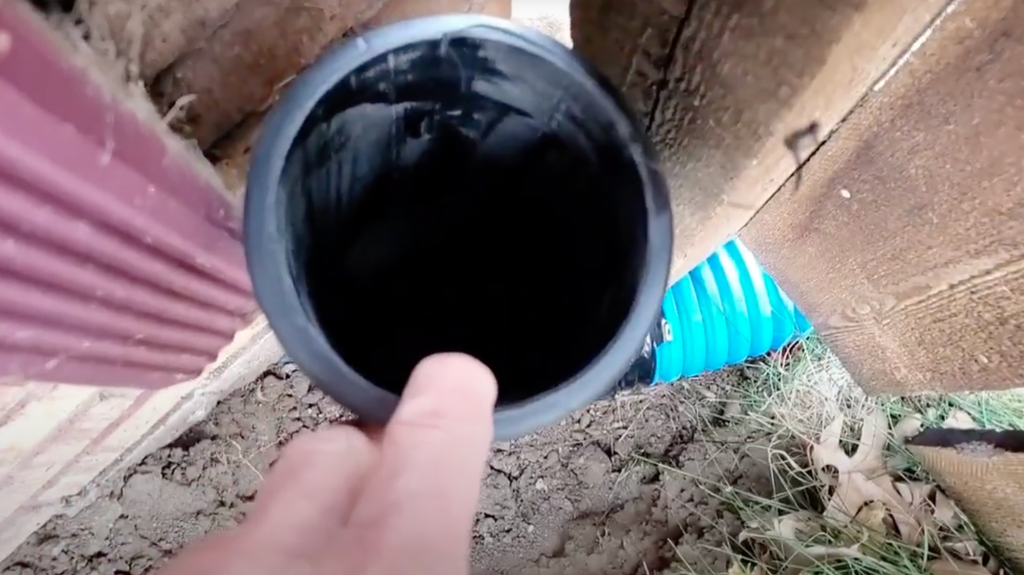 Your Yard Drainage Expert, French Drain Man
French Drain Man has been the authority on buried downspouts and yard drainage systems for over 35 years. We've revolutionized the industry by creating robust, low-maintenance solutions, like our downspout leaf filter, pop up emitters, basins, couplers and more! From designing roof runoff systems to move water seamlessly, to using the best custom-built drainage parts on the market, French Drain Man ensures your buried downspout is built to last a lifetime.
Call French Drain Man at 248-505-3065