How to Install a French Drain w/Minimal Damage to Lawn/Yard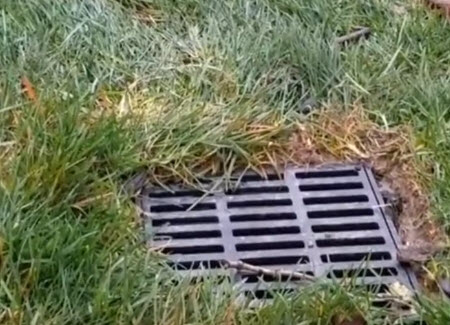 We installed the French drain and I just wanted to show you what it looks like when we're done. This is a finished product. How do you achieve that? How do you put in a French drain and have your yard look this good? Well, rent a sod. and set it to the deepest notch and then cut the sod and then go ahead and take a shovel and just chop it in like 18-inch pieces and put it aside. And I promise you, when you get done putting in that French drain and you put the sod back on top and tamp it, it's going to look this good and the seams will grow back together in days. Now these guys that just come in with a trencher and tear it all to heck, well then it's going to look bad for half the summer as we know.
We took this one to a detention pond and that is the discharge right there. I would've taken it all the way to the water, but there is a common area and we had to stop right there at that point.
All right everybody, until that next video.
Looking for a Yard Drainage Contractor in Michigan?
French Drain Man – Michigan's Yard Water Drainage Experts. Masters in the art of constructing contained French drain systems & curtain drain systems that and fix your yard drainage problems for years to come. Over 30 years' experience in solving yard water drainage problems in Oakland, Macomb, Lapeer, and St. Clair Counties.
French Drain Man / Sherwood Landscape Construction, LLC
4015 Van Dyke
Almont, MI 48003
248-505-3065
https://www.frenchdrainman.com
http://www.macombcountylandscaping.com
Follow us on:
YouTube.com:  https://www.youtube.com/c/frenchdrainman/
Facebook: https://www.facebook.com/frenchdrainmanusa/
Instagram: https://www.instagram.com/frenchdrainman