French Drain System to Lake, River, Waterway – YOU MUST DO THIS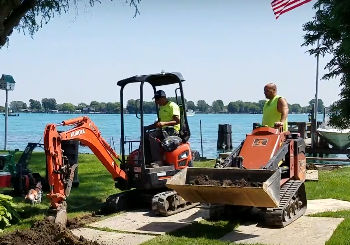 When installing a drainage system near a river, lake, pond, or any body of water, you want to shoot the elevations that are on the seawall or the bank when the water levels are at their highest point.  You have to design the French drain system to drain water into this waterway.  Now, whether you can do it through gravity or whether it has to be a pump system depends on that waterline. The elevation that topo reading.
To learn more about yard water, contractors, yard water drainage, subscribe to the French Drain Man YouTube Channel if you find this channel interesting and helpful. Please give us a thumbs up.