FDM's 31" Full Frame Screamin Demon Duplex with Full Frame Mighty Minnie Drop-In Sump System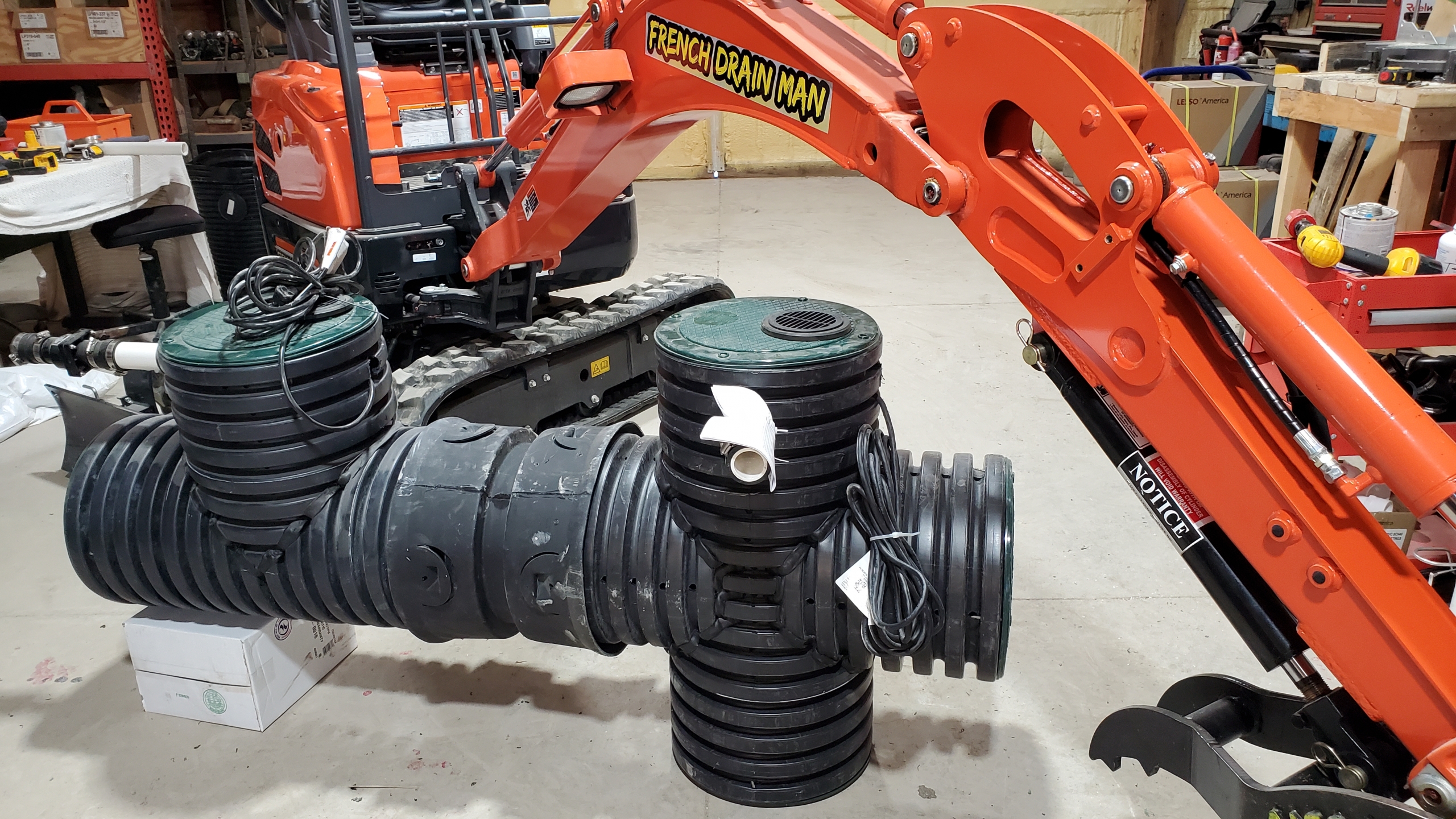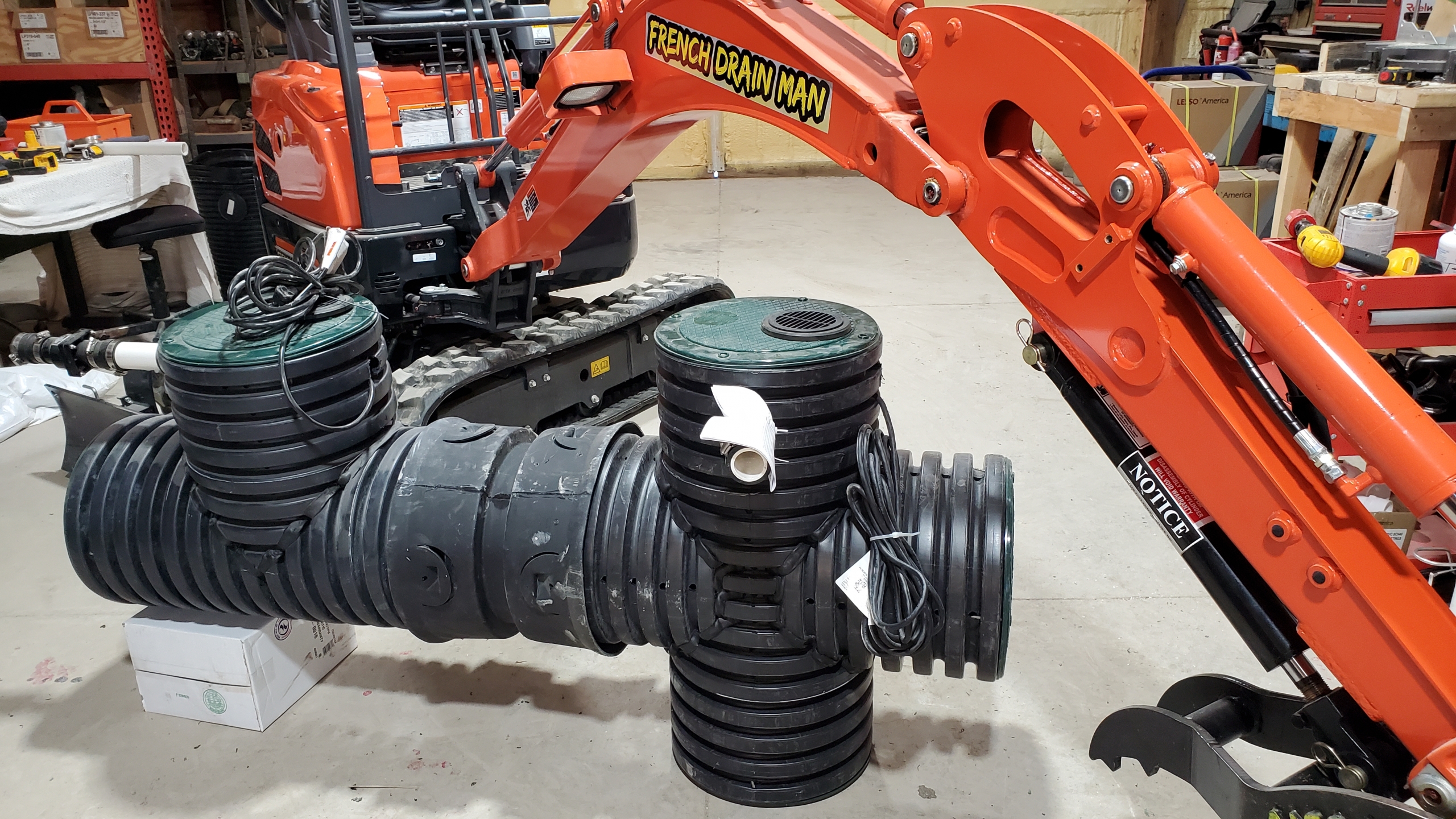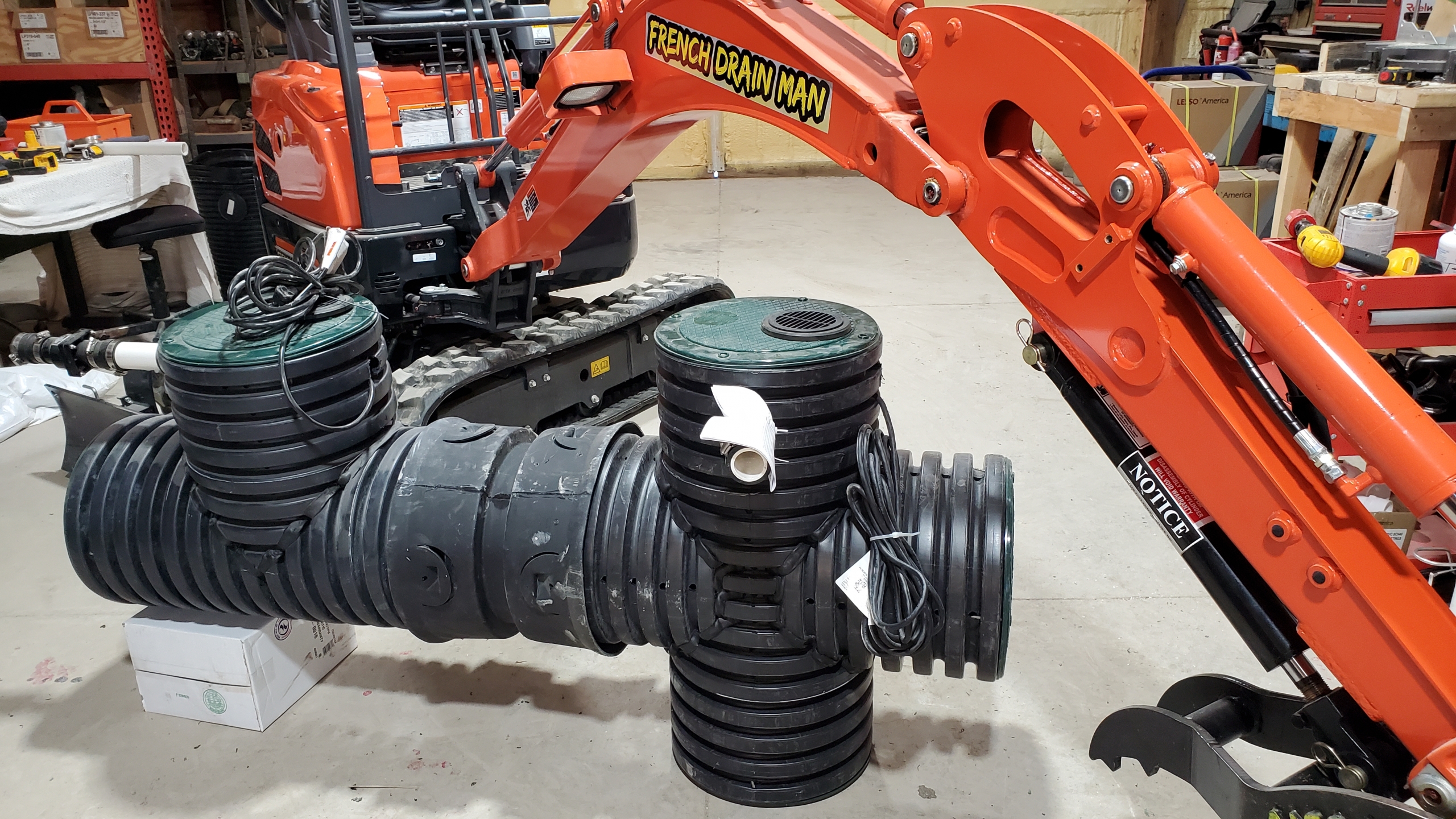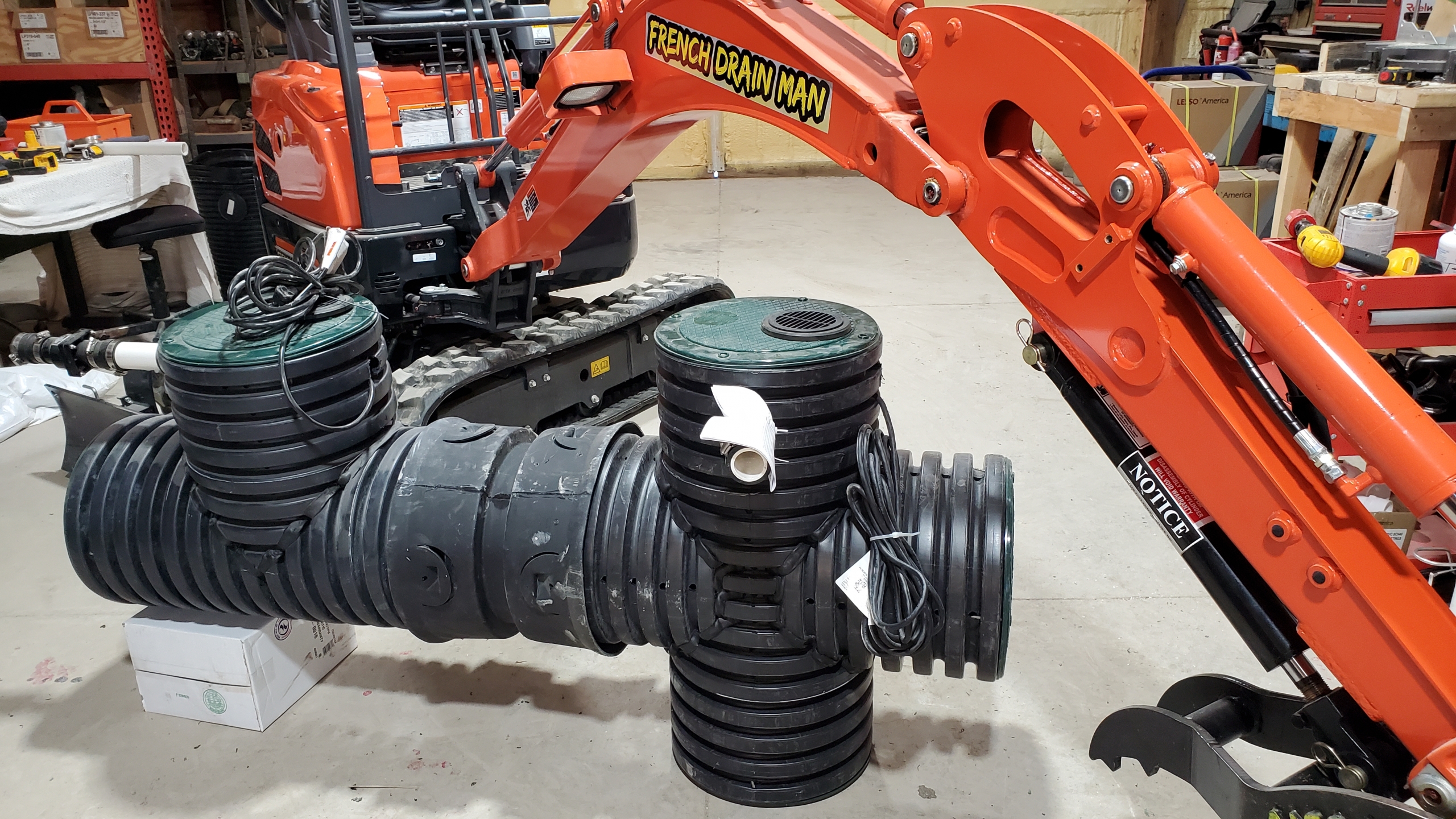 A one-time price of
$1,245.00
will be added to your order.
Maximum purchase amount of 1 is allowed
Its approx. 15 inches outside diameter 31 inches tall on the side with the sump and on the other side it is 24" tall.  It has a 60-inch chamber length. It comes fully assembled and plumbed with a 1 1/2" (1.5") stubbed discharge for easy hookup. Comes standard with a 25 ft cord on the pumps. The primary pump on the Screamin Demon is a 1/2hp Zoeller M98. The secondary pump is the 1/3hp Liberty. Just dig a 31-inch in the depth sump pit and line it with a burrito wrapped drainage fabric.  Set the 31" Full Frame Screamin Demon Duplex on fabric, lay the corrugated pipe and discharge line, and cover with stone.  We recommend 1-3 inch round rock. It's just that easy. 
The discharge line is NOT included.
NOTE: System will be shipped on a pallet. Can NOT be combined with any other pipe or products on the pallet. 
For larger orders of pipe (over 4 rolls) product and shipping discounts apply. Please contact Robert at frenchdrainman@gmail.com.
To order more than 1 unit, please contact FDM for shipping information.
An Additional Freight Charge is required as follows:
Zone 1 $195.00 for MI
Zone 2 $235.00 for OH, WI, PA, NC, SC, VA, AR, IA, IN, IL
Zone 3 $260.00 for KS, WV, OK, NE, SD, MO, RI,
NJ,
NY, MD, MN, TN, DE
Zone 4 $280.00 for GA, AL, KY, CT, CO, ME, FL, MS, LA, TX, VT, NH
Zone 5 $300.00 for MA, UT, MT, NM, WY
Zone 6 $350.00 for OR, WA, CA, NV, AZ, ID
Zone 7 $470.00 for ND
Lift Gate delivery is offered FREE to customers at this time. 
We do not ship outside the 48 contiguous states.
Note: All orders ship within 7 days.