Fixing a Wet Yard in Shelby Twp
We're in Shelby Twp. Michigan installing a drainage system so the homeowner can reclaim their yard. I wanted to take you through the project and provide some tips.
Alright the guys ran 2 High Octane Royal Blue. We want to move as much air as possible so that we're drying out the side of this house. You want to create as much void as you possibly can. We have 2 of the perforated High Octane yard drain pipes manufactured by the Baughman Tile Co. And then here, we have 3. We have 2 perforated on the bottom (always put perforated pipe on the bottom of the trench). Then the solid yard drain pipe goes to a 9×9  basin. Thats what were doing for everyone right now.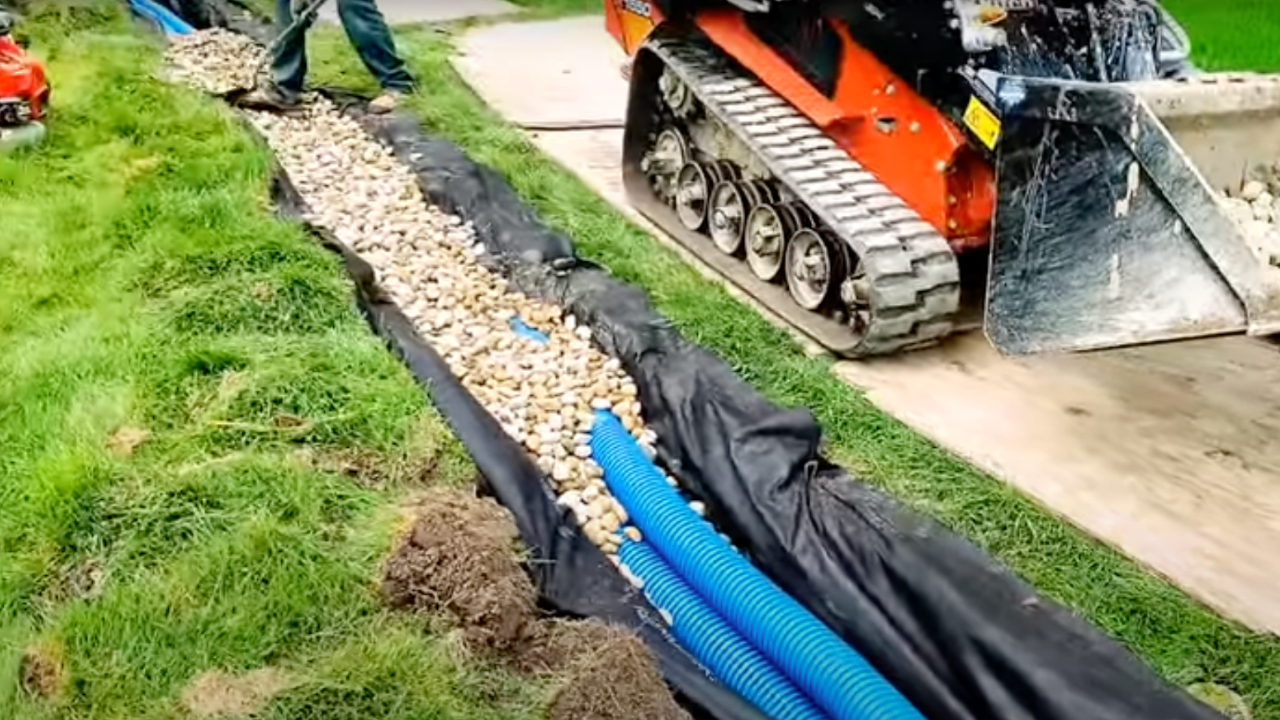 So this is a good example of how we're able to dry out this yard with our systems because they're moving so much air. So we have 2 yard drain pipes and then the large inch and a half  round rock. Always use round rock. Crushed rock gets compacted and doesn't leave the big voids that round rock does. You're going to move a lot of water during a rain event. And then when you're not moving water, you're gong to be moving air. That's huge. That' s a really big part of how our systems dry a yard out.
So the feeder up to this window, we only went down about 6 inches, giving us a lot of slope away from the window. You don't have to dig it out deep. When you dig it out too deep, when this is full of water it's back feeding to your window. So this has to be uphill. So keep that in mind.
Also remember, you only have to connect one of the bottom yard drain pipes.  The water moves through High Octane through the big voids. When you see how big the inlets are in our High Octane pipe, you'll understand. The water literally moves though both yard drain pipes and the large cobble rock.
Contact a Yard Drainage Contractor in Shelby Twp, MI
If you live in Shelby Twp or Northern Macomb and you're dealing with a wet yard, contact the yard drainage contractors at French Drain Man.
For over 3 and a half decades we have been helping Michigan homeowners with their yard dewatering. We install French drains, curtain drains, yard drains, sump systems, roof runoff systems  – basically anything outdoor drainage.
Call French Drain Man: 248-505-3065