Michigan French Drain Installation – Cut Street Curb for French Drain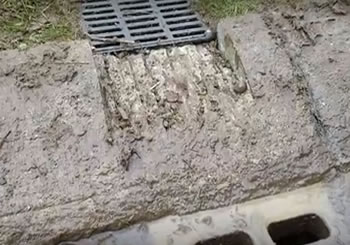 All right, we notched the curb with a concrete saw and basically, we're able to drop our grate.  Our basin grate is now a couple of inches lower. Also, there is a storm drain right here. So this is really going to approve the efficiency in which the water moves.  Since we have more slope, we're going to be able to move a higher volume of water faster and drain the yard much quicker.
For More Information on Installing a Michigan French Drain
For all your yard water solutions, give us a call at 248-505-3065.